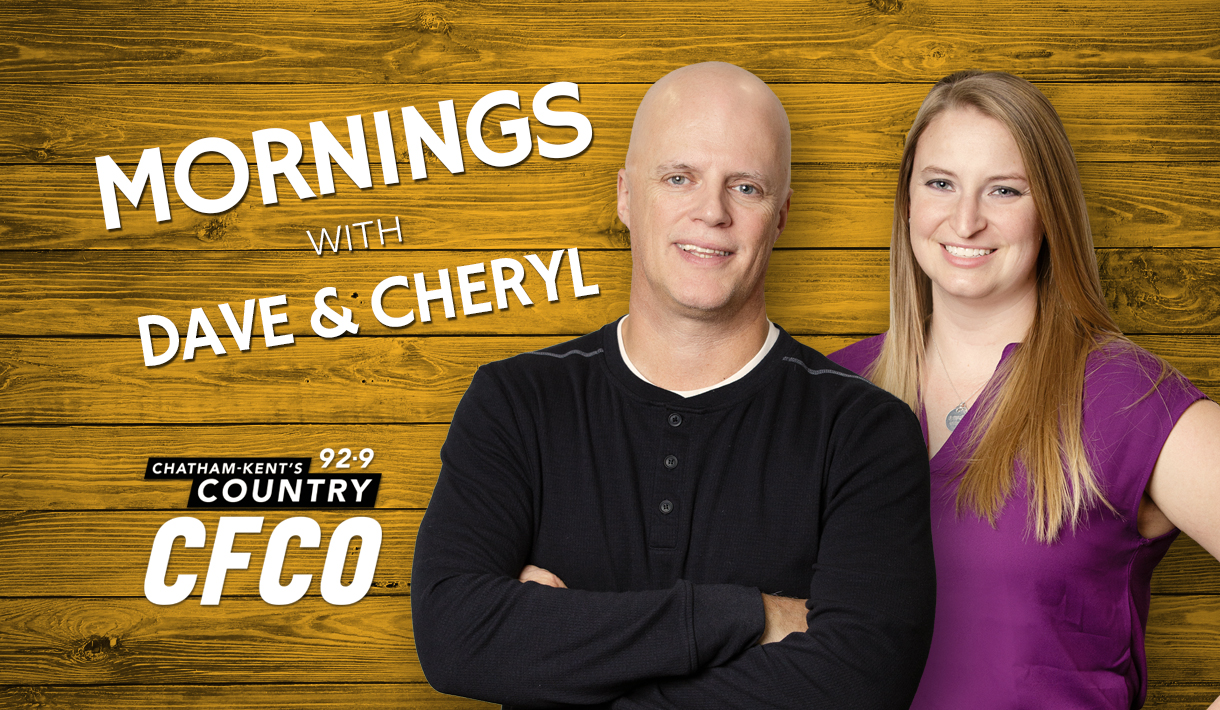 On Today's Show
➢ A huge flock of cockatoos descended on a neighborhood in Australia on Tuesday, and people are comparing the video to a scene out of Alfred Hitchcock's "The Birds."  Here's what it sounded like.  
A California family said they are dealing with an unusual infestation after hundreds of migratory birds swooped down their chimney and took up residence inside the house. A woman who asked to be identified only as Kerri said she returned to her Torrance home with her husband and their child to discover birds flying around inside the house. Kerri captured video showing dozens of birds swooping down into the home through her chimney.
➢ CROCS just reported that their sales were up 64% in the first three months of this year. 
And that big growth came after 2020, when they also had record sales . . . with people choosing comfortable shoes over more attractive ones.
Crocs is loving this new popularity, and not just because they're raking in cash.
Now tons of other companies want to collaborate with them, so look out for, quote, "interesting and buzzworthy" Croc mashups coming soon. 
➢ Scientists have found a new species of spider in Miami that looks like a 'small shiny black tarantula' and has venom that induces painful stings just like a bee. The Pine Rockland trapdoor spider (Ummidia richmond) was first found by a zookeeper in the grounds of Zoo Miami in Florida.  With legs extended, the male is approximately the size of a one pound coin, while the female is estimated to be two to three times larger. Spiders of this type can live for decades in the same burrow for their entire life. 
➢ A family in New York is putting smiles on people's faces by driving around in their replica of the "Family Truckster" station wagon from "National Lampoon's Vacation".  (Here's the scene where Clark finds out the dealership ordered the wrong car.  The salesman was played by a young and vibrant Eugene Levy.)
TODAY IS……………….
"Melanoma Monday", raises awareness for melanoma and other skin cancers and encourages early detection of melanoma through self-exams. Here are some ways to reduce your risk:




⇒

Wear sunscreen to protect from harmful UV rays. Reapply it throughout the day, too.




⇒

Wear a broad-brimmed hat, long sleeves, and pants. And don't forget to cover the back of your neck.




⇒

Don't let the clouds fool you. UV rays still reach your skin on a cloudy day.




⇒

Regularly check your skin for abnormal moles. If you notice changes, see a dermatologist.
_____________________________________________________________________________
COUNTRY MUSIC NOTE
ERIC CHURCH IS 44 TOAY. 
_____________________________________________________________________________
Today Is National Paranormal Day . . . And 80% of Americans Believe in Ghosts
Today is National Paranormal Day, so if your walls start bleeding or your kid starts saying things in a flat, creepy voice like, "She says she's in pain and we need to let her in," don't say we didn't warn you.
And here are some results from a new survey in honor of the holiday . . .
80% say they believe in ghosts.  That includes 45% who believe but have never seen one . . . and 35% who believe BECAUSE they've seen one.
90% of people say they're scared of paranormal activities.
12% think the U.S. government knows more about aliens than it's revealing.
And 4% think they live in a haunted house. 
___________________________________________________________________________________________
GOOD NEWS 
A  79-year-old Alberta man went to a beauty school  to get lessons in hair and makeup to help his "beautiful" wife who can no longer get ready by herself.
He walked into the college and told director Carrie Hannah that he wanted to learn how to use the curling wand.
His wife's vision was failing and she kept burning herself as a result, so he wanted tips from the staff at Delmar College of Hair and Esthetics.
The man, who wants to remain anonymous, was paired with a student and mannequin and was taught how to operate the curling wand and protect his wife's skin.
He also asked for tips on applying her mascara.
The coordinator: "My staff and students were so touched by his sincere wish to help his wife of 50 plus years.
"He spent about an hour with us for lessons on curling iron sets and mascara application.
"He is turning 80 in May, and I think he is also a very brave man for stepping into a hair college and asking for lessons on styling hair I don't think too many men would do that.
The husband attended the college on a quiet afternoon on April 22, and the man and his wife have both visited the college since to express their gratitude.
______________________________________________________________________________
BIRTHDAYS 
[87] Frankie Valli, still-touring pop singer (The Four Seasons)'
[46] Christina Hendricks, actress 
[44] Eric Church, country singer 
_________________________________________________________________________________________
FUNNY LIES PARENTS TELL THEIR KIDS (to make their lives easier…):
⇒ "My friend tells her kids that her engine won't start until her car hears the seatbelts go click…" — Mommy Owl
⇒ "My kids think the Tooth Fairy is allergic to dust and she can't come unless their rooms are super clean" – Mindy Mejia
⇒ "I just wanted 5 minutes to drink my coffee so I sent my kid in the other room to look for a toy that's in my pocket. Follow me for more parenting hacks" – Not the Nanny
⇒ "If my son wants to watch one of his annoying shows that I'm not in the mood to tolerate I tell him that the main character is taking a nap (he's 4)" — Anna
⇒ "Heard another parent tell their kid that when the ice cream truck plays its jingle it means they've sold out of ice cream. Using that now" – The Dad
⇒ "I got tired of waiting for the toaster, so I convinced my kids to eat something called "cold toast". It's now their favorite breakfast food. I've peaked as a parent." – James Breakwell, Exploding Unicorn
⇒ "My toddler thinks that you have to line your tummy with good food first, so that you won't get sick from junk food" – THAT Toddler Mom
⇒ "My kids wouldn't eat Brussel sprouts however, they cleared the plates of baby cabbages" – Gavin Heath
⇒ "Daddy can not hear when it's dark. Call Mummy if you wake up at night. Actually worked till my wife found out" – Lee Cooper
____________________________________________________________________________
RIDERS FORCED TO CLIMB DOWN FROM U.K.'S HIGHEST ROLLER COASTER 
When you go to an amusement part you expect to ride a roller coaster, not climb down from it. On Sunday (April 25th) people in the U.K. took photos and videos as staff at Blackpool Pleasure Beach theme park guided riders down off the 212.9-foot high roller coaster called Big One. 
One person posted a photo of the riders making their way down the stairs of the highest peak, writing, "Walking down the Big One at Blackpool. At least they will get their steps done today." When the roller coaster first opened in 1994, it was the tallest and steepest roller coaster in the world. 
______________________________________________________________________________________ 
Five Cleaning Mistakes You Didn't Know You're Making
Have you ever cleaned something, and then your husband or wife came in and gave you that look like you could have done it better?  Well, life is better without getting that look.
Here are five cleaning mistakes you might not even know you're making . . .
Dusting surfaces with a dry rag.  It sends dust flying through the air, and a lot of it just resettles somewhere else.  So sometimes it's better to use a DAMP rag.  Especially if you have allergies.
Not cleaning your pillows.  You should wash your pillowcases once a week.  But what about the actual pillows?  They collect a lot of bacteria and oil.  So you should wash them every couple months.  Just check the instructions on the tag.
Cleaning stainless steel in a circular motion.  It can leave marks.  So instead, look for the grain in the steel, and scrub WITH the grain, not in a circle.
Forgetting to clean your remotes and light switches.  They're two spots in our home we touch a LOT.  And most people don't clean them enough.
Washing your windows on a sunny day.  Glass cleaner dries too fast in direct sunlight, and leaves behind ugly streaks that can make your windows look even worse.  So it's better to wait for an overcast day, or clean them at night. 
MONDAY MAY 3RD  
  Tampa Bay 2   Detroit  1
Blue Jays 7  Braves 2 NYY 2  Detroit 0
 

A woman answered this question on TikTok, "What's your college degree, and what do you do for a living."  Listen to her response, 

here

.  (Simply put, she's WAY overqualified to be working nights packing boxes at Amazon.)
 

A woman in Texas recently got married, and since she was new to town, she 

invited strangers

to be her bridesmaids.  Here's one of the girls she met on the Bumble BFF app. (Her name is Danielle Haley.)
 

Here's comedian Sebastian Maniscalco talking about people who bother him.  (From his 2012 special, "What's Wrong with People?")
LOTTERIES
No winning ticket was sold for the $15 million jackpot in Friday's Lotto Max jackpot.
The jackpot for the next draw on May 4 will grow to an estimated $20 million.
No winning ticket was sold for the $15 million jackpot in Saturday night's Lotto 649 draw.
However, the draw's guaranteed $1 million prize went to a lottery player in Sydney, N.S.
_____________________________________________________________________________
Why Did Kacey Musgraves Work at a Shaved Ice Truck Last Friday?
KACEY MUSGRAVES fulfilled a lifelong dream last Friday, but it had nothing to do with music.  She spent the afternoon working at a shaved ice truck in Nashville.  It's something she's wanted to do since she was a kid.
It all started when she hit up Instagram last Wednesday and wrote, "Any snow cone stands hiring right now?"  Somebody who owned a truck slid into her DMs and offered her the opportunity of a lifetime.
There she was on Friday working at the Blue Monkey Shaved Ice truck.  She posted photos and videos of herself waiting on customers, hanging out, and posing for pics. 
She also wrote, "Thank you @Blue-Monkey-Ice Nashville for helping fulfill my lifelong dream of working in a snow cone stand.  Though I did low-key kinda slack, we gave out hundreds of free cones.  Spread a little joy wherever you can."