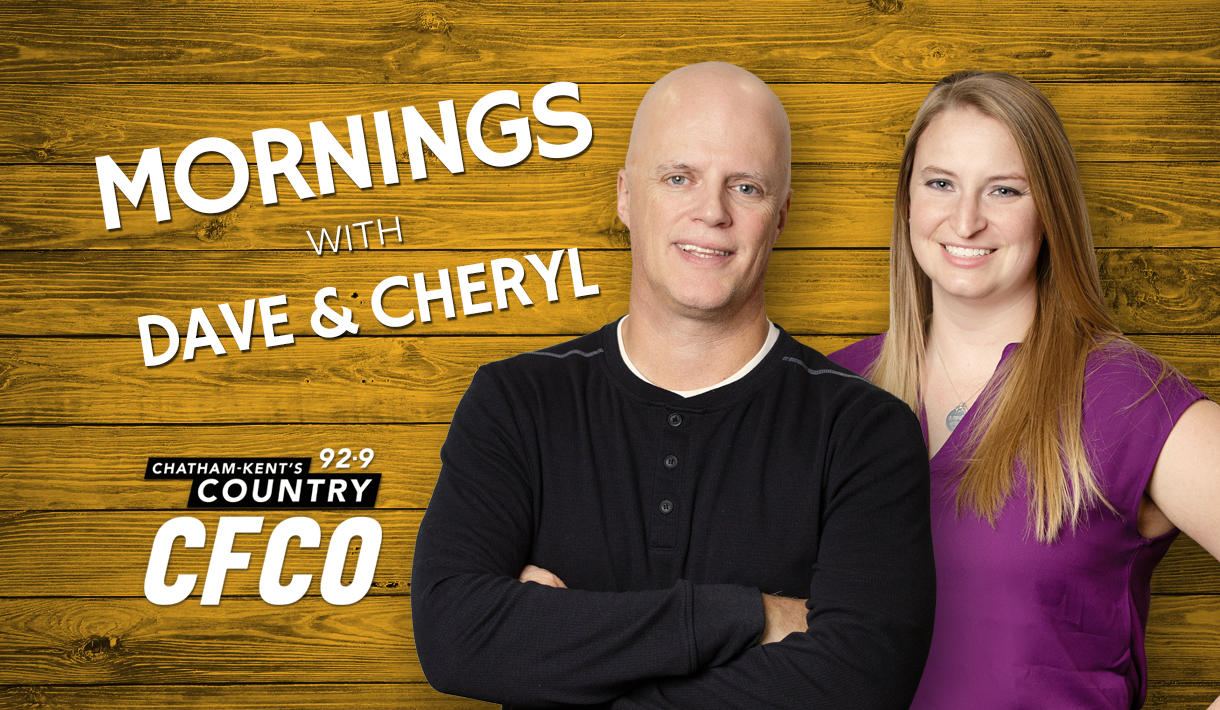 On Today's Show
➢ Scientists tracking seagulls have discovered gulls are so well adapted to human urban environments, they know exactly where to forage for food, and more importantly, when.
In one of the United Kingdom's most gull-infested cities, these shrewd birds have figured out when a local school takes its breaks, and they've shifted their own meal times accordingly.
Just before the midmorning and mid afternoon recess, when students begin to unpack their goodies in the school yard, gulls of all sorts can be spotted on the surrounding rooftops, sitting and waiting for the kids to come.
Scientists counted the highest number of birds at 11:15 am and 12:45 pm, which is also when the schoolyard was most crowded with children.
➢ A pet food company in England just created the first Christmas song made just for dogs. They used scientific research . . . and dog focus groups . . . to put together a Christmas song that's specifically made to appeal just to dogs.  The song is called "Raise the Woof" and, quote, "uses a reggae beat and the sounds of bells, squeaky toys, and owners' instructions to illicit a response from dogs."
➢ A man in the United Kingdom had to be warned by the police after driving up and down a street in the early morning yelling "wakey wakey" at the top of his lungs.  The driver was also seen turning off his headlights and yelling, "you can't call the police because you can't see us".  Needless to say he was incorrect.  (Here's a clip from the song "Wakey Wakey" from the musical "A Cabin With a View".)
➢ On "The Tonight Show", Dan Levy said his worst fear is "moths and butterflies".  I'll let him explain why.  (From "The Tonight Show" on Wednesday, November 18, 2020)
(The fear of moths or butterflies is a condition called Lepidopterophobia.)
TODAY IS……………….
"International STAND UP to Bullying Day", a semi-annual event that takes place in both February and November. Today's event coincides with Anti-Bullying Week. Today, you're encouraged to sign and wear pink "pledge shirts" to take a public stand against bullying.
"Globally Organized Hug a Runner Day" (GOHARD), the 10th annual day of support for those who challenge themselves through long-distance running. The day's motto: 'Hug a Runner and Share the Sweat!'.
1947 [73] 21-year-old future British Queen Princess Elizabeth II weds 26-year-old Lt Philip Mountbatten in Westminster Abbey, London
_____________________________________________________________________________
COUNTRY MUSIC NOTE
Lonestar scored a Number one single in Billboard with "Mr. Mom" in 2004
_____________________________________________________________________________
FUNNIEST TWEETS OF THE WEEK FROM PARENTS:
⇒ My toddler just threw herself on the floor and started crying, and I'm like, "girl, same." – Laura Marie
⇒ If a parent watches their child in a forest and no one is around to hear them, are they still screaming? – Richard Dean
⇒ 4-year-old: Can I have scissors? Me: For what? 4: Not cutting my hair. Sounds legit. – James Breakwell
⇒ NASA: *finds water in the moon. My kids: that's my water bottle I'm saving it for later – Dave Ween
⇒ I have discovered a fossilized dinosaur chicken nugget under my oven. **adds archeologist to my resume – mom mom mom mom mom
⇒ Parenting involves a lot more sighing than I expected. – The Dad
…AND A FEW FROM PET OWNERS:
⇒ My cat either enjoys getting kicked or is trying to trip me. There's no way the last-second sprint into my walking legs is accidental. – Andrew Price
⇒ If you want to know how it's going I just filled the cat's food bowl with ground coffee and then started to put cat food in the coffee filter – Drew Daniel
GOOD NEWS
A Florida couple who discovered a World War Two veteran's documents and keepsakes at an antique shop returned the items to the man's family.
Lloyd and Melissa Hyatt  were at an antique shop in Wildwood when they came across a boxed flag that Lloyd recognized from his time in the Navy as a U.S. military commemorative burial flag.
The couple investigated and found the box contained numerous items and documents belonging to a World War Two veteran named Edwin Smith. They paid $59.95 for the flag and the other items, including military ID cards, discharge papers, paperwork for Smith's burial and a letter from President Harry Truman thanking Smith for his service.
Melissa Hyatt did some research online and reached out to some family members on Facebook before finally connecting with Smith's son. The couple shipped the box to Massachusetts to be with Smith's family.
______________________________________________________________________________
BIRTHDAYS
[78] Joe Biden, (46th US President-elect/US Vice President 2009-17
[45] Dierks Bentley, country singer
[43] Josh Turner, country singer
____________________________________________________________________________
FRIDAY NOVEMBER 20TH  
A contestant was thrilled when he figured out the answerto the puzzle "Declaring Victory."  After finding out there was a "Y," he threw his hands in the air and said, "I'm declaring victory!" . . . which was against the rules, so the next contestant won.  You can't add words to a puzzle.
A 70-year-old man in Arizona creditsAlex Trebek for saving his life.  He watched Alex talk about some early warning signs of pancreatic cancer and decided to go to the doctor.  They caught his early, and he has a good prognosis.  (Here's Chuck Paulausky talking about it.)
A dog is recovering after a 70-foot fall near the Pennybacker Bridge last Thursday in Austin, Texas.  Luckily EMS Captain R. Luddy happened to be in the area eating lunch… rappelled down the cliff, found the dog, and walked him back up to his owner.
Here's comedian Mark Normand on his approval of getting therapy.
COVID 19 UPDATES
Punxsutawney, Pennsylvania has canceled the annual ceremony for Groundhog Daynext year.  They'll still hold the event, but with no crowd, so you'll only be able to watch it online.
There's a Groundhog Day metaphor in here somewhere about how life now feels like the same day repeated over and over.
A restaurant in New York City is going to become the first one in the country to require a coronavirus test to eat there.  And they'll charge you $50 per person to take that test . . . but at least you get to eat indoors.
There are still tons of people who are willing to get on a cruise ship right now.  Royal Caribbean has already had 100,000 people volunteerfor their offer to take a free cruise to test their coronavirus safety measures.
In Australia, outdoor parties are limited to 30 people . . . but outdoor weddings can have 150.  So two dudes got married . . . even though they're both straight . . . so they could have more people at their high school graduation party.
According to an employment attorney in Arizona, your job can probably require you to get a coronavirus vaccine when it's available . . . and let you go if you say no.
GARTH BROOKS BRINGS 'FUN'
Garth Brooks' new studio album, Fun, is out TODAY. The project has been a long time in the making. His last album, Gunslinger, was released four years ago, and a lot has happened in the meantime.
Garth tells us Fun captures his life over the span of that time. ["An album should reflect who the artist is at the time that artist is making that album. So, if the album takes two months, that's who the artist was when the artist made the album. If it's like an Eagles record that sometimes . . . or a Boston record that sometimes took, you know, years to create, it's still a reflection of who that artist is at the time. So it's no different with Fun. As long as it's been put off because of the pandemic, it's still a reflection of who the artist is."]
Garth & Trisha Live! A Holiday Concert Event will air on CBS on Sunday, December 20th at 8:30 p.m. ET.
Jimmie Allen Took Out a Massive Loan to Help His Band and Crew
If you like JIMMIE ALLEN, this will make you like him even more.  He did a round table discussion on ABC's "20/20" that aired last week before the CMAs.  Darius Rucker, Charlie Worsham, and Ashley McBryde were also on it.
They talked about how the pandemic halted touring and left their crew and bands without work and money.  And then Jimmie opened up about the HUGE thing he did for his people.
Quote, "I did something that a lot of financial advisors wouldn't support.  But [my] band and my crew have sacrificed so much for me, and I was stressed out because I was like 'I'll be good financially,' but these guys have wives, they have families.
"So I said, 'Screw it.'  I went to the bank, and I took out this crazy loan.  Like, a crazy loan.  But I was like, 'I've got 45 years to pay it back.'  And that's what I just decided to do.  I said, 'Screw it.'"
_____________________________________________________________________________
FLORIDA GEORGIA LINE PUT RUMORS OF A SPLIT TO REST
Rumors have been circulating that after Tyler Hubbard recently unfollowed his musical partner, Brian Kelley, on social media, they were headed for a breakup, but that's not the case. Florida Georgia Line's Tyler Hubbard explained, "I unfollowed BK for a few days while we were through this political, you know, in the middle of this election and everything going on. And, and I even called him and told him, I said, 'Hey buddy, I love you. And I love you a lot more in real life than on your stories right now, so that's why I'm unfollowing you. Nothing personal. I still love you. You're still my brother.' I just didn't want to see it every time I opened Instagram. And so it wasn't a big deal . . ."
The duo also admitted to undergoing some therapy to keep their 10-year partnership running smoothly.
Tyler Hubbard posted a video of himself and his two-year-old daughter cuddling-up and listening to a new song called "Thank God for Little Girls".  He wrote it with her in mind while quarantining on his tour bus.