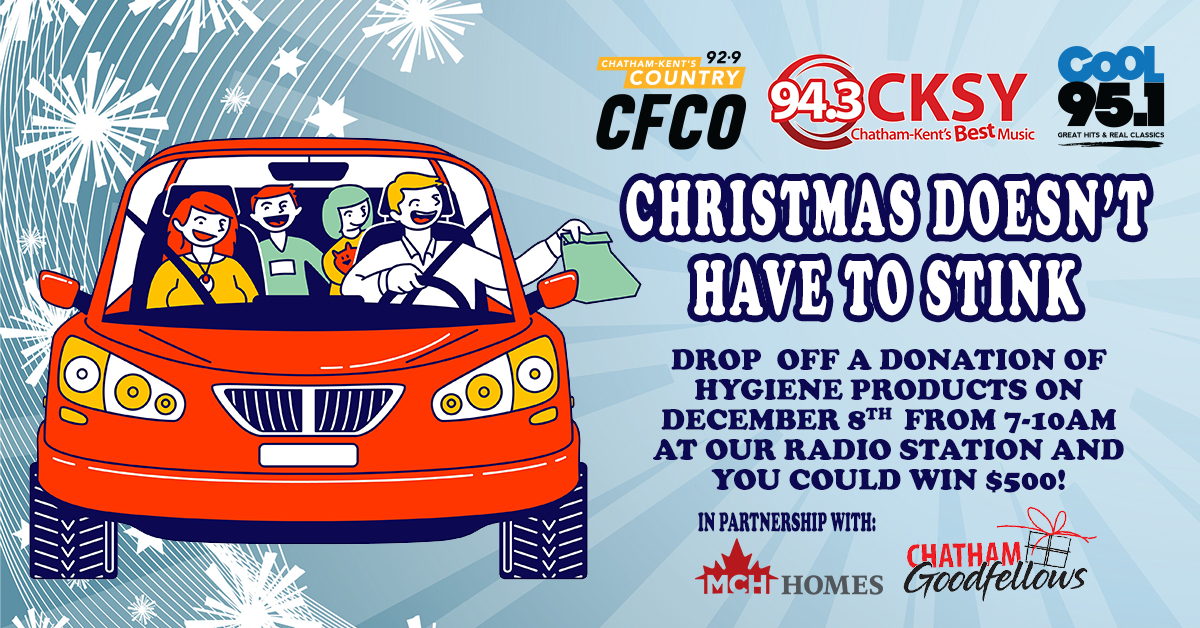 Christmas Doesn't Have To Stink
Blackburn Media and the Chatham Goodfellows are teaming up to make sure that Christmas Doesn't Stink this year!
The annual "Christmas Doesn't Have to Stink' Donation Drive-Thru will be Thursday, December 8th from 7am-10 am at the Radio Station located at 117 Keil Dr in Chatham.
We need your help to fill hampers with deodorant, soap, body wash, shampoo and toothpaste.
As a thank you for your donation, you can fill out a ballot for a chance to win $500 courtesy of MCH Homes.

For more information or to find other ways to help the Chatham Goodfellows CLICK HERE.