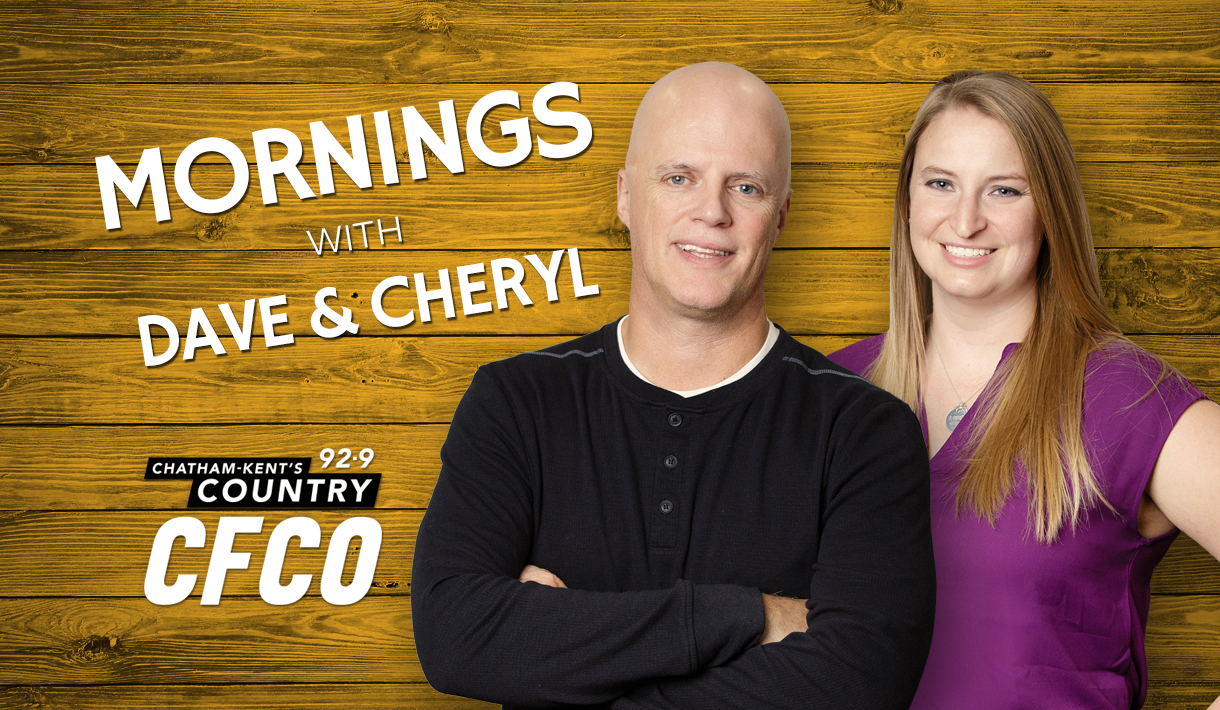 On Today's Show
➢ The Chicago Cubs are building a statue of Ferguson Jenkins outside Wrigley Field to honour the Canadian pitcher who is from Chatham. He will be the fifth person honoured with a statue by the Cubs. Ernie Banks, Ron Santo and Billy Williams, as well as broadcaster Harry Caray, are the others. The 78-year-old Jenkins was the first Canadian elected into the National Baseball Hall of Fame in Cooperstown in 1991. 
Fergie said "I am deeply honoured to share this with my family, friends and teammates. Meet me at the Fergie statue next year so we can celebrate together". 
➢  In a speech on 7 April 2020, Prime Minister Trudeau states that he is not a medical expert. He encourages Canadians to avoid going out, practice social distancing by staying two metres apart, wash their hands and cough into their elbows to prevent spreading COVID-19.
➢ An 82-year-old woman in Tulsa is a hit online after she dressed up for virtual church every Sunday for a year, and posted selfies to encourage people to keep the faith.  (Here's part of an interview she did this week.)
➢ Anyone who's leaped into the world of spreadsheets knows how daunting "Excel" can be. But if you excel at Excel, you can make some big bucks. The Microsoft Office Specialist World Championship is a global competition that tests students' skills on Microsoft Office Word, Excel and PowerPoint. To compete, you must be enrolled in an approved academic institution, and between the ages of 13-22. For the upcoming 2021 contest, the third-place winner will get $1,500, The second-place winner will receive $3,500, and the first-place winner nabs a whopping $7,500, a trophy, medal, certificate and other prizes supplied by Microsoft. 
➢ "Friends" star David Schwimmer has confirmed that he will be shooting the hugely anticipated cast reunion this week in Los Angeles. The gang — Schwimmer plus Courtney Cox, Jennifer Aniston, Matt LeBlanc, Lisa Kudrow and Matthew Perry — will reassemble on the same stage at the Warner Bros. lot where they filmed the sitcom for 10 seasons, from 1994 to 2004. They were originally scheduled to reunite much earlier, but the project, titled "The One Where They Got Back Together," which was announced in November 2019, was delayed due to the pandemic.
TODAY IS……………….
"Beer Day", an unofficial holiday in the US marking the day in 1933 when Americans could legally buy, sell, and drink beer for the first time in 13 years, thanks to Prohibition 
"Metric System Day", celebrating its 1795 adoption in France, where it was first developed. The only 3 countries in the world NOT using the system now: Liberia, Myanmar, and USA. Liberia and Myanmar are taking steps to adopt it officially.
_____________________________________________________________________________
COUNTRY MUSIC NOTE
Shania Twain's Come On Over album was recognized for shipments of 10 million copies in 1999, making her the first country female to have two albums reach that mark
_____________________________________________________________________________
FACEBOOK CHANGES
Facebook has announced that it is allowing users to choose between seeing their newsfeed according to the current the algorithmic system, or the full feed arranged in reverse chronological order. 
The company has announced the "News Feed Filter Bar" option, which makes it easier for users to switch between the regular News Feed, curated by Facebook's notorious algorithm, and either a 'Favorites' or 'Recent' listing of posts, the latter of which is pretty much a reverse-chronological feed. 
Favorites allows users to select up to 30 friends and pages to include in your priority listing, with posts from those that you choose then highlighted with a badge. 
According to Facebook, these changes will give Facebookers better control of their relationship with the algorithm and help cut down on divisive content.
______________________________________________________________________________
FOUR RANDOM FACTS 
Taco Bell originally started as a hot dog stand.
Will Smith's

part in 

"Men in Black"

 was originally offered to 

David Schwimmer

 . . . but he turned it down.
There were more than 61 million people using pagers in 1994.  That number is down to about two million today, mostly in hospitals.
Movies and TV shows that feature time travel are banned in China.  So don't bring your box set of 

"Quantum Leap"

with you on your next vacation to Beijing.
_____________________________________________________________________________________
GOOD NEWS 
A little girl in Pennsylvania was choking on a chicken nugget, and her eight-year-old brother saved her life.  
His name is Jaxon Dempsey, and they were in the back of their dad's car when it happened.  
He says he knew what to do because he saw John Cena do it on a Nickelodeon prank show called "The Substitute".
______________________________________________________________________________
BIRTHDAYS 
[82] Francis Ford Coppola, Detroit MI, movie director (Oscars-"The Godfather I & II", "Apocalypse Now")/father of filmmaker Sofia Coppola ("Lost in Translation")
[67] Jackie Chan, movie actor-producer-director-stuntman 
[57] Russell Crowe, actor ("A Beautiful Mind", Oscar-"Gladiator") 
______________________________________________________________________________________
Man Rappels Down a Six-Story Building to Steal "Pokemon" Cards
If you're going to pull a "Mission:  Impossible" stunt for a robbery, at least steal something worth the risk.  There's a 28-year-old guy named Kensuke Nakanishi in Tokyo.  And last week, he broke into a trading card store on the top floor of a six-story building.
He climbed on the roof . . . tied a piece of rope to the railing and dropped it over the side . . . then used the rope to rappel down the side of the building about 16 feet with no safety harness . . . broke the window of the store . . . and went inside.   And he did all of that to steal . . . "Pokemon" cards.  And not even the most valuable ones.  He got away with about $9,100 worth of cards, plus another $2,400 in cash.  The cops caught him after they looked through some security camera footage and identified him. He told them he stole the cards to pay off a debt and, quote, "I was in my high school's rock climbing club, so I wasn't afraid of heights." 
Two Denny's Waiters Fight Over Who's Going to Serve a Plate of Chicken Tenders . . .  
Jacob Jordan and Robert Lee are both waiters who do the graveyard shift at a Denny's in Bryant, Arkansas.  And last week, they both had a table waiting on a plate of chicken tenders.
The cooks put out one plate, and Jacob and Robert got into a fight over whose table was going to get it.  Eventually they started throwing punches and the cops came.
And when the cops ran their IDs . . . they found out BOTH guys had lots of outstanding warrants.
So both guys were arrested for battery, and now they'll be facing their other charges too. 
Drunk Guy Took His Friend to the Hospital in the Bucket of a Front-End Loader
32-year-old Jordan Evans was drinking with a friend on Friday in Lincoln, Nebraska.  And the friend suffered some sort of injury and couldn't walk.
So Jordan decided to take him to the hospital himself . . . in a stolen piece of construction equipment.
He saw a front-end loader sitting at a construction site . . . loaded his friend into the bucket in front . . . jumped behind the wheel . . . and drove him ten blocks.
Some cops happened to be at the hospital and watched him pull in.  He ended up blocking the ambulance bay, so paramedics couldn't get in or out. 
His blood alcohol was twice the legal limit . . . he had a bottle of liquor with him, along with some pot . . . and he was driving on a suspended license from a previous DUI. 
He's facing charges for drunk driving, drugs, and felony theft.  No word yet on his friend's injuries, but it sounds like he's okay. 
__________________________________________________________________________________________________
THE MOMENT OF TOOTH:
Scientists say they have found a way to regrow lost and broken teeth. 
A team of researchers in Japan have published an article in "Science Advances", which describes how they genetically modified mice to suffer from tooth agenesis, where some teeth fail to develop. Injecting pregnant mice with an antibody called USAG-1, however, resulted in normal tooth development among their offspring. 
And a single administration of the antibody caused the growth of a whole new tooth in regular mice. 
The antibody works by increasing the availability of certain growth factors and could eventually be used to help people grow a whole new set of pearly whites.

______________________________________________________________________________
BEER DIET FOLLOWUP:
A Cincinnati man has lost 40 pounds (18kg) by giving up food for Lent and drinking beer instead. 
Del Hall started his mission back on Pancake Tuesday (Feb. 16), and since then has existed on just beer, tea, coffee and water. At this point, it is important to point out that this is NOT a healthy way to lose weight, but Del has done it a few times before, and always for a good cause. 
This year he decided to raise money for bar and restaurant workers who have been hit during the pandemic, and so far, he has raised more than $12,000. Hall participated in his "Beer diet" for 46 days, ending on Good Friday. 
During his ordeal, he "enjoyed" 3-5 beers per day, in addition to his other beverage choices. While it's not a normal way lose weight, he says he has gone down 3 pant sizes, from an XXXL to an XL. And as Lent came to a close, how did Hall break his fast? 
He said that he planned to make his special home-made "killer" guacamole, and "have a margarita."
WEDNESDAY APRIL 7TH  
  BUF 5 – NJD 3

NYI 1 – WSH 0

NYR 8 – PIT 4

BOS 4 – PHI 2 
CAR 5 – FLA 2 CBJ 4 – TBL 2 NSH 3 – DET 2 SO CHI 4 – DAL 2 
ANA 5 – SJS 1
Texas 7  Toronto 4 Detroit 4  Minnesota 3
 

A travel agent in California is facing 47 felony counts after she 

took

people's money, didn't book their vacations, and never gave them a refund.  (A reporter talked to some of the victims, and to a deputy district attorney about the charges.)
 

Here's a woman purposely annoying her French boyfriend by using her American accent to 

mispronounce

French brand names.
 

Here's a Way Back Wednesday for you.  It's the classic supercut of a guy reading "Yahoo! Answers" of misspelled questions about being pregnant.  Listen to it, 

here

.
Earth safe from asteroid for 100 years, says NASA
Whew, now here's some good cosmic news: NASA has given Earth all clear for the next century from a particularly menacing asteroid. The space agency announced this week that new telescope observations have ruled out any chance of Apophis smacking Earth in 2068. That's the same 1,100-foot (340-meter) space rock that was supposed to come frighteningly close in 2029 and again in 2036. NASA ruled out any chance of a strike during those two close approaches a while ago. But a potential 2068 collision still loomed. First detected in 2004, Apophis is now officially off NASAs asteroid risk list.
Riley Green on Being a "Domesticated Cooking Husband"
Is there anything RILEY GREEN can't do?  Remember last year when he said his pandemic activities included building a gym in his barn, building a lean-to off the back of it . . . AND building a garage for his cars.
So where does he go to top that?  The kitchen.  Quote, "Something else I've been doing is cooking a lot.  I've always enjoyed cooking.  [Being] home for a while, I've started looking up recipes.  Maybe one day I can be domesticated and be the cooking husband or something."
___________________________________________________________________________
BRETT ELDREDGE'S FANS SPOTLIGHTED ON OUTDOOR BILLBOARDS FOR THEIR #GOODDAYMOVEMENT ACTS 
Brett Eldredge has teamed up with Lamar Advertising Company, one of the largest outdoor advertising companies in the world, for a digital billboard campaign designed to shine the light on the good works and deeds of his fans, with the goal of inspiring others to do the same.
As part of the recently launched #GoodDayMovement in conjunction with Brett's latest single, "Good Day," Lamar is currently displaying selected images of members of Brett's fan club, The Locals, and the great things they are doing to uplift their communities. 
The song walks listeners through the powerful process of positive thinking. Brett says the song idea came to him after he applied such thinking to his everyday life at a time when his mindset was very negative. ["What if I choose for myself, make the choice I'm gonna have a good day no matter what's thrown at me? I'm gonna be there for myself and be there for others and put my best self forward and it doesn't mean it's gonna be perfect but at least I made that decision. When I started to really view the world that way it changed my life and it changed it in such a profound way and I went about that through my experience with that and I wrote this song."] SOUNDCUE (:24 OC: . . . wrote this song.)
"Good Day" is included on Brett's latest album, Sunday Drive, which was released last year.
______________________________________________________________________________
LUKE BRYAN MAKES MEDIA ROUNDS TO PROMOTE DELUXE VERSION OF LATEST ALBUM 
Luke Bryan will release a deluxe version of his latest album, Born Here Live Here Die Here, on Friday (April 9th). The deluxe album adds six new songs to its original 10 tracks. This week, Luke will be performing a few of the songs from the project for his fans on Jimmy Kimmel Live! on Wednesday (April 7th).
Luke will also perform on the 56th Annual ACM Awards on April 18th. He is nominated for Entertainer of the Year and for Album of the Year for Born Here Live Here Die Here. The show airs on CBS at 8 p.m. ET.
American Idol's fourth season on ABC continues through May 23rd with Luke, Katy Perry and Lionel Richie as celebrity judges. The Top 16 contestants will be revealed next week during the April 11th episode.