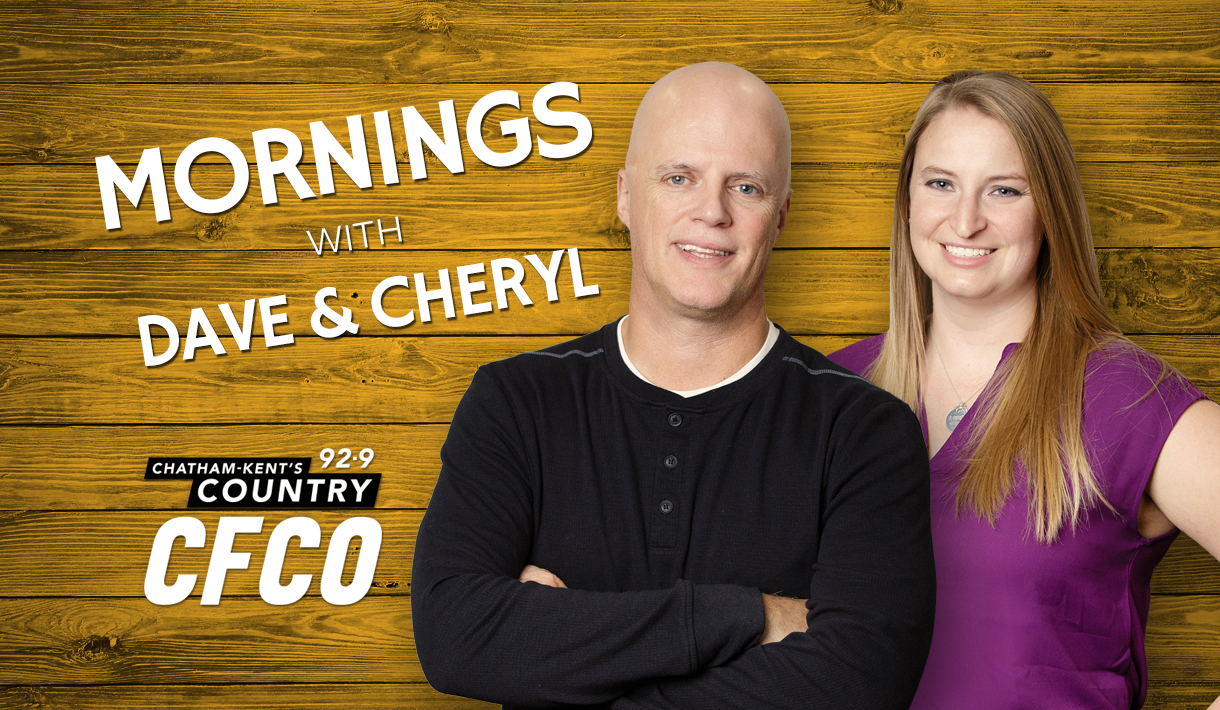 On Today's Show
➢ A cat owner is never sure where their feline friend goes when it's out, but a British man found out that his cat has a secret life – next door. Michael Hubank says he went to check his neighbor Ronnie's property on the "Zoopla" real estate company's website ("as people do…"), and was stunned to see his beloved cat 'Freddy' lounging on a bed in one of the photos. Quote: "I tweeted it because I was gobsmacked how comfortable the bloody cat looked…When I got home, my daughter had contacted me from Sheffield to say it had gone viral." But maybe he shouldn't have been so surprised. Hubank says that Freddie is well-known in the area: "Apparently one neighbour calls him Tibby, another Leo. He's shameless." 
➢ Three rescue dogs from Texas recently had an unexpected family reunion in New York.  Two of them saw each other on a walk, and were really friendly like they knew each other.  It turned out one dog was the other dog's dad.  And the owner of the son knew the person who adopted his brother.  So they all got together at a dog park last month.
➢ Yes, dogs are descendants of wolves, but they are not the same – unless, apparently, you're a zookeeper in central China. Visitors to a Zoo in China were confused when they found a rottweiler in the wolf enclosure. A visitor's video went viral after he filmed the dog while saying: "Woof! Are you a wolf?" He says staff told him there had been a wolf, but it died of old age. The zoo has since been told to take down the "wolf" sign. 
➢ An unopened copy of the original "Super Mario Brothers" Nintendo game just sold at auction for $660,000, the most ever for a video game.  A guy bought it 35 years ago in 1986, put it in his desk, and forgot about it.  So it's in mint condition.  It's also from the initial release of the game.  They know because Nintendo changed the packaging a year later in 1987.  (Here's the theme from the original "Super Mario Bros" on NES.)
TODAY IS……………….
"Drowsy Driver Awareness Day", an annual initiative to encourage motorists to take notice when they're too sleepy to steer. According to a poll, more than 10% of drivers admit to having fallen asleep at the wheel; and over 20% say they've momentarily dozed while driving. 
_____________________________________________________________________________
COUNTRY MUSIC NOTE
2016 [05] On his 79th birthday, Merle Haggard dies at his ranch in Northern California. He had 71 Country Top 10 hits during his lifetime
_____________________________________________________________________________
WHY DO CATS LIKE TO KNOCK THINGS OVER? 
If you have a cat you may have noticed they enjoy knocking things off of various surfaces, but did you ever wonder why? Researchers haven't studied the exact reason, so they cannot say with 100 percent certainty, but they do think three things can contribute to the behavior: 1) your cat wants to climb and objects are in the way, 2) your cat wants to play, and 3) your cat has a natural desire to investigate. Some things you can do to prevent the behavior: give your cat climbing options, leave open boxes around your home for your cat to play in, give your cat plenty of opportunities to play, keeps items away from the edges of your table or desk, or offer them things they can safely push, like empty plastic cups, balls, or small toys. 
19-POUND CAT, MISSING FOR 28 DAYS, FOUND IN NEIGHBOR'S CHIMNEY 
Nobody wants their pet to go missing. A woman living in Union Gap, Washington, says her 19-pound cat named Piper went missing while her next door neighbor's house was vacant and under construction. Caitlyn Wertenberger says she put up flyers and searched the area, but there was no sign of her pet. She said 28 days later her neighbors returned home, and invited her to search the house for Piper. She found the cat stuck in the fireplace damper. Wertenberger took the cat to a veterinarian, who said the animal was dehydrated and had lost about seven pounds in the four weeks she was missing. The pet owner says she doesn't know how long Piper was in the chimney.
___________________________________________________________________________________________________
FOUR RANDOM FACTS 
A study of 20 million married couples found no astrological signs are more likely to wind up with any other astrological signs.
The first in-flight movie was called 

"Howdy Chicago!"

, and it was shown on a plane in 1921.
When the 

Beatles

were making 

"Abbey Road"

, they originally planned on calling it 

"Everest"

.  But they didn't want to fly over Mt. Everest to take a cover photo . . . it was easier to just walk outside and take a photo on Abbey Road.
The "Get Out of Jail Free" card from Monopoly was a real thing.  In England in 1567, there was a lottery to raise money for the navy, and the winner got a "get out of jail free" card to excuse them from everything but the most serious crimes.
_____________________________________________________________________________________
GOOD NEWS 
Two women in Cleveland ordered a bunch of to-go meals from a restaurant and told the waitress they don't cook much anymore after their husbands passed away.  
So, the waitress mentioned she lost HER husband last year . . . and they left her a $2,021 tip.  
She didn't want to speak on camera, but a reporter talked to some of her co-workers and customers about it.
______________________________________________________________________________
BIRTHDAYS 
[84] Billy Dee Williams, actor (STAR WARS 'Lando Calrissian')
[74] John Ratzenberger, actor ("Cheers" 1982-1993)/(voice of 'Hamm' and others in "Toy Story)
[52] Paul Rudd, actor 
[45] Candace Cameron-Bure,  actress ('Donna Jo Tanner' on "Full House")
_______________________________________________________________________________________
FLORIDA COUPLE FIND 7-FOOT ALLIGATOR LURKING IN GARAGE 
Imagine trying to start your spring cleaning and coming face-to-face with a deadly animal. Torrie Heathcoat says her family had just returned to their Fort Myers, Florida, home when her husband made a quick run to the gas station and left the garage door open while he was gone. When he returned, he told his wife there was a large alligator in the garage. Heathcoat thought he was playing a trick on her, but then encountered the creature on the other side of the door. The family called 9-1-1 and posted about the ordeal on Facebook. The Florida Fish and Wildlife Conservation Commission says they safely relocated the gator.
Florida biologist finds live turtle in stomach of largemouth bass
Biologists with the Florida Fish and Wildlife Conservation Commission said they were catching largemouth bass for research when they made a surprising discovery — a live turtle in a fish's stomach. Biologists were collecting tissue samples from fish that were caught earlier in the day when a member of the team spotted something highly unusual: "movement coming from the stomach of a bass." "The biologist carefully opens the stomach and something unexpected is inside … a live turtle!" the institute said in a Facebook post. "Live turtles are not something biologists normally find amongst the stomach contents of largemouth bass." 
The institute said the biologist carefully extracted the turtle from the stomach of the fish and, after determining that it was healthy, released it back into the water.
____________________________________________________________________________
WANT A HEALTHIER HOME? START WITH YOUR COUCH 
To make your home a bit healthier you may want to upgrade your couch. Researchers have found that when people replace their old couch with a new one that has no added flame retardants, levels of the harmful chemicals in household dust drop significantly.
 They found replacing the foam inside the couch cushions is also just as effective. The experts say that flame retardants can migrate out of furniture into air and dust and end up in people's bodies.
In homes where people swapped out their old couches for new couches, researchers found a significant drop in the in dust samples six months later, and the levels remained lower a year after the furniture was replaced. 
The same was seen in homes that only replaced the foam inside their existing couch. The experts say you should try to keep dust levels low in your house, and also consider replacing the foam in your couch if it's old. 
TUESDAY APRIL 6TH  
 

Last night, Baylor took down an undefeated Gonzaga 86-70 to 

win

their first NCAA Men's National Championship.  Here's the 

final call

.  (From Westwood One on April 5, 2021)
PHI 3 – BOS 2 OT

MTL 3 – EDM 2 OT WPG 4 – OTT 3

VGK 6 – STL 1 
COL 5 – MIN 4 TOR 5 – CGY 3 ARI 5 – LAK 2
Toronto 6  Texas 2 Minnesota 15  Detroit 6
 

A contestant trolled Aaron Rodgers on his first night as "Jeopardy!" host.  During Final Jeopardy!, he 

wrote

"Who wanted to kick that field goal?"  It was a reference to the NFC Championship Game, when the Packers lost after kicking a field goal instead of going for a touchdown.
  Here's comedian Brian Regan on the low-tech way we get checked in at the doctor's office.  (From his 2021 Netflix special, "On the Rocks".)
MORGAN FREEMAN VACCINE 
If you can't trust the Word of God, who can you trust?  Here's Morgan Freeman urging you to get vaccinated.
WILLIE NELSON – COVID 19 PSA
Willie Nelson sings "I'll Be Seeing You" in a PSA from the Ad Council promoting COVID-19 Vaccine Education.  (It's from a video showing exhilarating sporting events from the past . . . with the promise that we'll be there again.)
DUSTIN LYNCH SAYS UPCOMING VEGAS POOL EVENT 'IS AN ABSOLUTE GO'
Dustin Lynch says that despite ongoing event cancellations due to Covid, the event he's headlining in Las Vegas this summer is a sure thing. The Dustin Lynch Pool Situation: Vegas is still scheduled from June 3-6 at the Imperial Palace.
He tells us: ["The pool situation is an absolute go. It looks like Las Vegas is actually going to start rolling back some capacity, too, so I think we may even be able to sneak some more tickets here before too long, at least I'm hoping so because it's sold out and we've kind of maxed what they'll allow us having so far. But it's going to be myself and my band's first legit show together on the books, and, you know, weirdly enough, our last show together was in Las Vegas for John Deere before we we got the plug pulled."] 
The weekend event will feature a headline performance by Dustin, along with guest artists Jordan Davis and HARDY, in addition to DJ sets from Brandi Cyrus.
______________________________________________________________________________
BLAKE SHELTON SAYS HE WAS 'ENERGIZED' BY LATEST HIT – (04/05/2021)
Blake Shelton has an immediate reaction to his latest single, "Minimum Wage." He tells us that his producer shared the song with him and he suddently knew what he wanted his upcoming album to sound like.  ["First time I heard 'Minimum Wage' I think I was just driving around in my truck. Scott Hendricks had sent me some songs to listen to, and the song just absolutely energized me. I instantly had ideas in my mind of how we were going to make this record, how it was going to be produced, and things I wanted to ask Scott to try to make come to a reality, and he was able to do all that stuff. My favorite thing about the record is the piano intro."] 
"Minimum Wage" will be included on Blake's new album, Body Language, which will be released on May 21st. The 12-track project will also feature his chart-topping duet, "Happy Anywhere," featuring Gwen Stefani.
MAREN MORRIS CONFRONTS THE PRESSURE PUT ON NEW MOMS TO 'SNAP BACK' 
Maren Morris has had it with the pressure put on new moms to get their pre-baby bodies back ASAP. Yesterday (Monday, April 5th), she posted photos of herself in underwear, along with one of her working out on social media writing, "am never saying 'trying to get my body back' again. no one took it, i didn't lose it like a set of keys. the pressure we put on mothers to 'snap back' is insurmountable and deeply troublesome."
Maren and her husband, Ryan Hurd, welcomed son Hayes in March of 2020.
In other Maren and Ryan news, they will be teaming up to perform their duet "Chasing After You" on the ACM Awards on April 18th. The show will air live from Nashville on CBS at 8 p.m. ET. Maren is nominated in five categories at the ACM Awards including Female Artist of the Year and Single and Song of the Year for "The Bones."