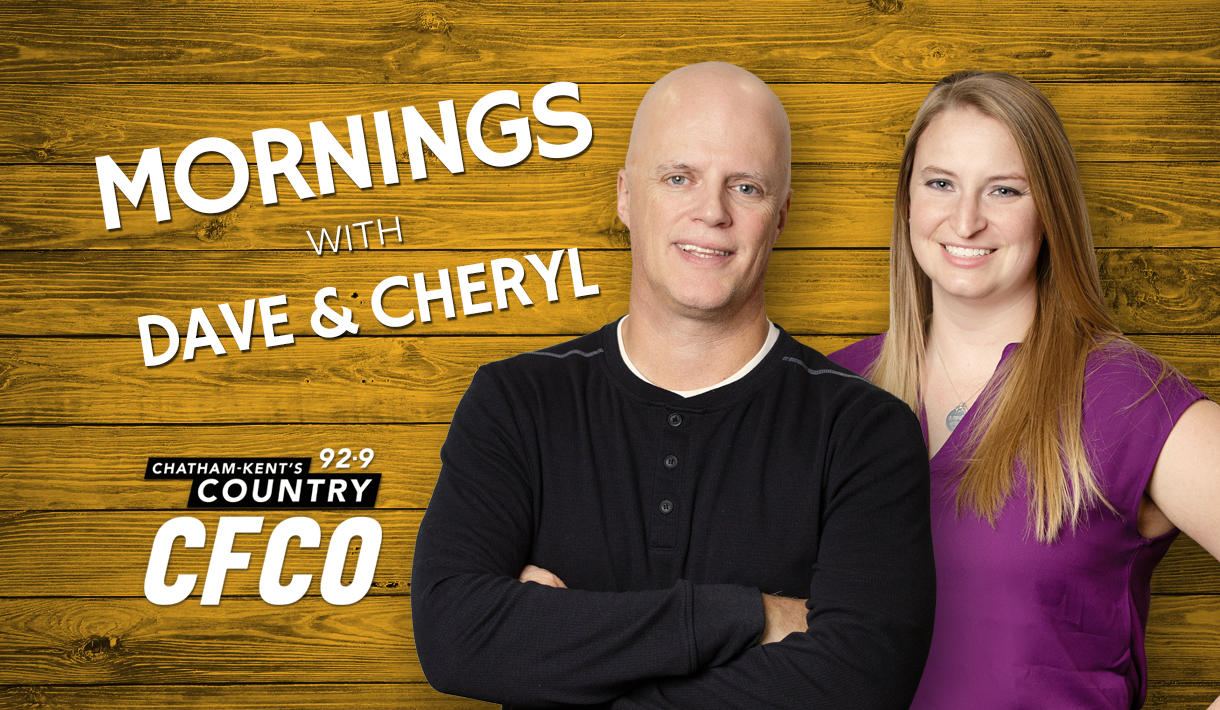 On Today's Show
➢Before U.S. Thanksgiving last week, someone in Milwaukee stole a tire off a guy's car and replaced it with a turkey.  His back left tire was gone, and his car was propped up on a frozen turkey.  The owner of the car says he's confused, and angry at them for wasting food.
➢More people are buying real Christmas trees this year as a pick-me-up during the pandemic.  And because it's a way to create lasting memories with your family.
(Here's the scene from "A Christmas Story" when Ralphie's dad finagles a $2 discount on their tree.)
➢ If "Elf" is your favorite Christmas movie, you might want to take a trip to Rochester, Michigan this holiday season.  Because a hotel there has created a Buddy the Elf-themed suite.  It includes all the Christmas trimmings, plus a "Buddy's Mailroom Cocktail" and a welcome amenity patterned after an elf's four main food groups: Candy, Candy Canes, Candy Corns, and Syrup.  An overnight stay starts at $499, and it's only available through January 31st.
➢ Cleaning isn't fun, but this might make it worth it. A woman in British Columbia says she didn't know she had a winning lottery ticket worth nearly $45,000 until she was cleaning her kitchen a month after the drawing and found three forgotten lottery tickets. Carolyn Bauer told lottery officials she found the tickets tucked behind a radio, and then checked the numbers to find one matched five out of six drawn numbers from the October 7th drawing. She said one ticket won a free play, another won one a dollar, and the third one won $44,685.98.
➢ NBC is inviting the Grinch to share its holiday season: The network will air a two-hour production of "Dr. Seuss' The Grinch Musical!" on December 9. The musical production will star Glee's Matthew Morrison as the small-hearted Grinch, and Denis O'Hare as his hapless mutt Max. The musical will feature the hit songs 'You're a Mean One, Mr. Grinch' and 'Welcome Christmas' which were played on Broadway during the holiday seasons of 2006 and 2007.
TODAY IS……………….
"Rockefeller Center Christmas Tree Lighting", a tradition for New York. Today, the Wednesday after Thanksgiving, a ceremony is held and the tree, located just outside of the 30 Rockefeller Plaza building, is lit for the first time.
_____________________________________________________________________________
COUNTRY MUSIC NOTE
 Kenny Chesney's No Shoes, No Shirt, No Problems album was certified double-platinum in 2002.
 _____________________________________________________________________________
FOUR RANDOM FACTS
Greenland is icier than Iceland.
The woman who invented the chocolate chip cookie was Ruth Wakefield. . . she sold the recipe to Nestle in the 1930s in exchange for a lifetime supply of chocolate.
Cameron Diazand Snoop Dogg went to the same school in Long Beach, California . . . and she says she's pretty sure she bought weed from him.
Green eyes are the rarest in the world . . . only about 2% of people have them.  Brown eyes are the most common.
___________________________________________________________________________________
GOOD NEWS
A guy from New Orleans named Wes Fenner recently found his birth mother 45 years after she gave him up for adoption.
She was only 16 when she had him, and it turned out she'd been searching for him too.
(He says they hugged for about 20 minutes the first time they met.)
______________________________________________________________________________
BIRTHDAYS
[52] Lucy Liu, Queens actress
[37] Aaron Rodgers, NFL quarterback (Green Bay Packers)/2011 Super Bowl
HAVE YOU EVER RUINED A CHRISTMAS PRESENT?
I JUST RUINED MY CHRISTMAS PRESENT SURPRISE FROM MY HUSBAND!!!!
I went to order an ebook off his amazon app to see if I could send it to my kindle somehow because we just moved and none of the cards I have listed for payment have been updated and I was too lazy to go downstairs!
I saw he had a kindle under his name and I asked if that was a mistake or if it was the kindle app maybe. He's sitting beside me and I clicked details on the kindle to make sure someone didn't use his name to buy one or make an account in his name or something.
I asked him and he said "Lacey! You ruined your surprise!!!" Like omg. I can't believe he got me a new one and I ruined my surprise! I didn't ask, but I'm pretty sure I can't have it until Christmas. I have the previous generation and it's scratched and I've been raving about the new one. I honestly cannot believe he got me the new one! I wasn't even expecting it!
____________________________________________________________________________
Stop Your Christmas Tree Wilting By Using Simple Product From The Cupboard
Keeping your tree fresh and moist throughout the whole holiday season can be a little tricky. But not anymore as we have a hack that can make the task much easier – and you only need one item – 7Up.
Other than checking your tree's water level every day to make sure there is two inches of water at the base of the tree, experts at Hanleys Garden Centre and Christmas Shop in Cork, Ireland says you should be watering it with 7Up.
The fizzy lemon and lime drink is the key to a hydrated tree – three parts water and one part 7Up to be precise.
Explaining the method behind the madness, the gardeners said that the sugar in the 7Up will help feed the tree and keep it fresher and living longer.
FOUR RANDOM FACTS
Greenland is icier than Iceland.
The woman who invented the chocolate chip cookie was Ruth Wakefield. . . she sold the recipe to Nestle in the 1930s in exchange for a lifetime supply of chocolate.
Cameron Diazand Snoop Dogg went to the same school in Long Beach, California . . . and she says she's pretty sure she bought weed from him.
Biscotti comes from the Latin words "bis" and "coctum," which means "baked twice."
WEDNESDAY DECEMBER 2ND  
As if sports in 2020 couldn't get stranger, today is the twice postponed game between the Baltimore Ravens and the best team in football, the Pittsburgh Steelers.  And when we say today, we mean TODAY.  The game starts this afternoon (3:40 Eastern, 12:40 Pacific).  They even recorded a special theme.
• "88th Annual Christmas in Rockefeller Center" (NBC): The annual tree-lighting ceremony in New York featuring performances from Dolly Parton, Meghan Trainor, Kelly Clarkson, Brett Eldredge, Tori Kelly, Goo Goo Dolls, Leslie Odom Jr., Dan & Shay, the cast of Ain't Too Proud and the Radio City Rockettes.
"Christmas Spectacular Starring the Radio City Rockettes — At Home Holiday Special" (NBC): The world-famous Rockettes perform in their celebrated show that has become a staple of the holiday season at the Rockefeller Center.
A UFO was sighted over the United Arab Emirates, which has been a hot spot for UFOsightings as of recently.  This one was described as "a white ball moving slowly across the horizon", according to eyewitnesses.
Alexis Gay a comedian posted a video of all the ways during 2020 that she's been answering the question, "How you doing?"
ERIC CHURCH
Eric Church is thankful for his family and their good health during this pandemic year . . . and he's definitely hoping for a more normal 2021.
Carrie Underwood Almost Didn't Go to L.A. to Finish "American Idol" Auditions
Seems like CARRIE UNDERWOOD zipped through the "American Idol" audition process way back when . . . but there was a moment when she almost quit.  She wrote about it in "Guidepost" magazine.
After a "slew of auditions" in St. Louis she got the coveted golden ticket to Hollywood, but she was terrified.  Quote, "I was so distracted that when mom and dad were driving me to the airport to go to Hollywood, I realized I'd forgotten lip liner.
"We stopped at a grocery store, and mom dashed inside to buy some.  All at once, it was just too much.  Going out to Los Angeles by myself, competing with all those other people who were so talented.  I burst into tears.
"My dad turned to me.  'Carrie,' he said, 'we can go home right now, and we don't ever have to talk about it again.'  I took a deep breath.  'No,' I said at last.  'I'll go.'"
Speaking of Carrie:  She released the teaser for her "My Gift: A Christmas Special" . . . which debuts Thursday on HBO Max.
JORDAN DAVIS' FAVORITE CHRISTMAS MOVIE IS A CLASSIC
Jordan Davis began a new Christmas tradition when he moved to Nashville a few years ago and it centers around his favorite holiday movie. Pre-COVID, Jordan annually went to the historic Belcourt Theatre to catch a viewing of the classic It's a Wonderful Life. He tells us: ["The one Christmas movie I have to watch, which Elf has slowly taken over that spot, but I would have to say It's a Wonderful Life. Then moving to Nashville, they play it at a theater here in town, and it's something that I really look forward to going and seeing that movie. Man, it's just a great movie."]
SCOTTY McCREERY TO PERFORM LIVESTREAM CONCERT
Scotty McCreery will host a Sessions livestream concert from his hometown of Raleigh, NC TONIGHT at 8 p.m. ET. Tickets to the performance are available now online at sessionslive.com with general admission tickets starting at just $5.
Earlier this year, Scotty was the first act to welcome the return of live concertgoers to the Ryman Auditorium in Nashville where he gave the debut performance of his latest single, "You Time," to both a national live stream pay-per-view audience as well as a sold-out limited in-venue audience of fans.