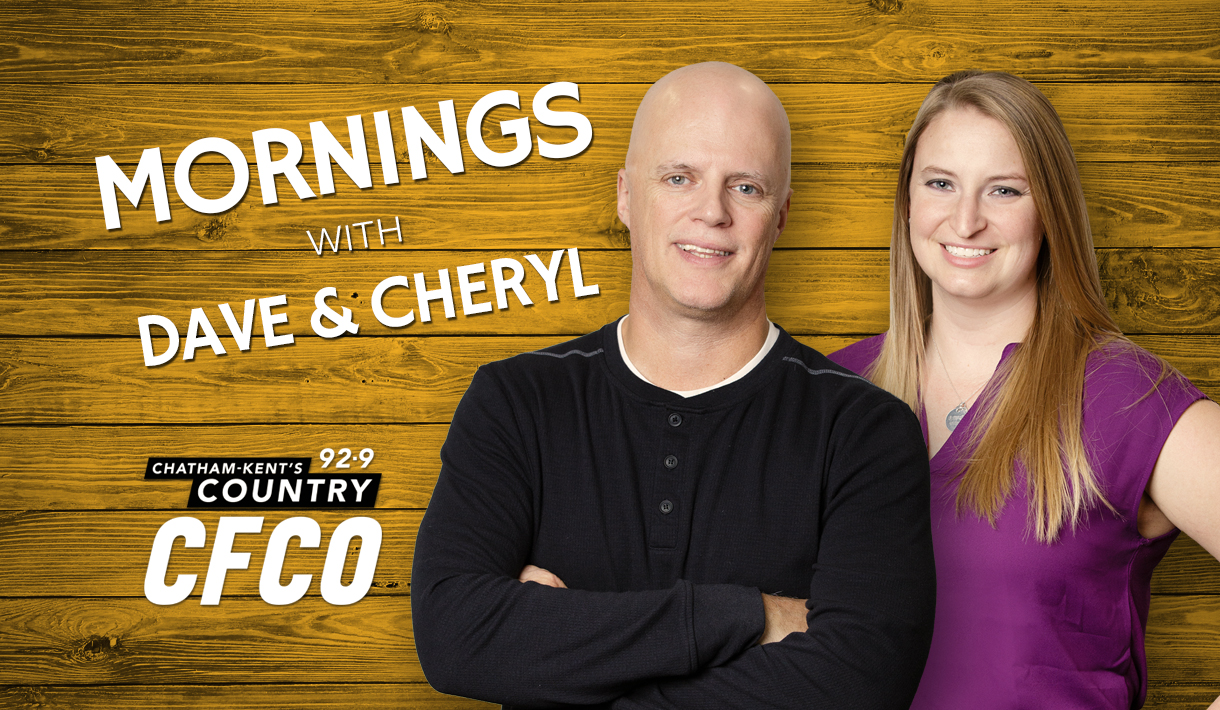 On Today's Show
➢Flyswatters have gone 120 years without a major redesign, because they work.  And if this guy had just kept it old-school, he'd be fine right now.
A man in his 80s was about to eat dinner at his home in France recently, when he got annoyed by a fly buzzing around his kitchen.
So he grabbed an ELECTRIC flyswatter . . . one of those tennis racquet-style things that zaps them. But unfortunately, he didn't realize that a nearby gas can in his home had been leaking.  And when the bug zapper zapped, it blew up his HOUSE.
The explosion and fire destroyed his kitchen, and damaged his roof.  Luckily he survived with only burns to his hands. It's not clear if the fly made it out alive.
➢A guy in Utah started getting annoyed after being alerted every evening from his security camera.  It turned out a little kid was riding his bike up into his driveway.  But instead of telling him to stop, he drew a mini racetrack in chalk.  So now other kids use it too.  (Here he is doing a walk-through and explaining all the stuff he drew.)
➢ A team of search and rescue volunteers in Utah saved the day when a woman lost her diamond wedding ring at the bottom of Deer Creek Reservoir. The ring—an heirloom from her grandmother—slipped off when she and her family were on a floating obstacle course. She pleaded for help of Facebook, only to be contacted by the search and rescue team, who were able to find the ring over the course of two dives and eight days; they refused her rescue reward offer.
➢ "Wheel of Fortune" returns for its 38th season TONIGHT . . . with some COVID-related changes. First of all, there will be rigorous testing protocols to make sure contestants and everyone else on the set are healthy.
Also, the contestants will have to stay six feet away from each other.  And in order to keep cooties off the wheel, they'll have to use something called a SPINNING CAP that fits over the spokes when they spin it.
➢ AMC announced the upcoming 11th season of The Walking Dead will be the last.  But instead of the usual 16 episodes, it'll have 24, and it'll be stretched out over two years.   And we'll actually get 30 more episodes, because, as previously announced, the show is adding six additional episodes onto the end of Season 10. All told, the show is expected to air new episodes through late 2022.
On top of that, there are two more spin-offs in the pipeline:  One will follow Norman Reedus (Daryl) and Melissa McBride (Carol).  It'll launch in 2023.
And there's also a scripted anthology series called "Tales of the Walking Dead"
TODAY IS……………….
"National Coloring Day", not to be confused with National Coloring Book Day, which is observed in August. Today is about adding a splash of color to your life, with or without coloring books. And if you are feeling extra adventurous, you can even color outside the lines, too!
1987 [33] 'Largest-Ever Newspaper Edition' as the Sunday "New York Times" features 1,612 pages and weighs in at 12 lbs/5.4 kg
_____________________________________________________________________________
COUNTRY MUSIC NOTE
Tim McGraw's "Unbroken" went to Number One in Billboard in 2002.
_____________________________________________________________________________
FOUR RANDOM FACTS
A "Gordie HoweHat Trick" in hockey is when a player scores a goal, gets an assist, and gets into a fight in one game.
Durex condoms got their brand name from the combination of three words:  durable . . . reliable . . . excellence.
The original title of "1984"was . . . "1980".  But George Orwell got sick while he was writing it, the book got delayed, and he wanted a large enough gap between when it was published and the future he was writing about.
It's possible to overdose on Brussels sprouts.  They have high levels of vitamin K, which can promote blood clotting.  So if you take blood thinners and mow down several dozen Brussels sprouts, it could send you to the hospital.
GOOD NEWS
A group of cyclists in North Carolina were out on a ride when they made a startling discovery — a wallet and more than $4,000 in cash.
Susan Larsen, a member of the Fort Bragg Seniors on Bikes cycling group, first spotted a $100 bill on the ground. The group then noticed more $100 bills scattered around the area.
The cyclists rounded up the money — $4,000 in $100 bills, as well as some smaller bills — and found a wallet nearby with a driver's license.
The group found the wallet's owner on Facebook and were able to reach out via a mutual friend. Within a couple of hours, the owner was at Susan's house to collect his lost loot.
The man said he was carrying that much cash because he had planned to buy a trailer that day.
______________________________________________________________________________
BIRTHDAYS
[73] Sam Neill, actor
[47] Andrew Lincoln, actor ('Rick Grimes' on "The Walking Dead" 2010-18)
LAST WEEK in Science:
It's time for "Nerd News," covering the most important news for your brain you may have missed.  Here's a quick rundown of this week in science . . .
AstraZeneca and Oxford had to pause their coronavirus vaccine trialafter signs of a serious side effect in one patient.  It's not clear if the vaccine caused it or not though, and they're hoping to pick the trial back up within a few days.
Scientists may have found rust on the Moon, which isn't possible without oxygen.  So how'd it happen?  They think oxygen molecules from our own atmosphere can leak out . . . drift 240,000 miles through space . . . and cause rust on Moon rocks.
We still don't know much about how sharks sleep, or if they sleep at all.  But a new report says some types probably do.  Also, a separate study found that when hummingbirds sleep, they can lower their body temp to near-freezing and survive.
We see stories all the time about people spotting the Virgin Mary's face in toast, or President Trump'sface in a tub of butter.  The term for it is "pareidolia."  (Pronounced pair-eye-DOLE-ya.)  Well, A.I. can do it too.  So someone used an iPad and microscope to find faces in grains of sand.
The Korber Prize is given to one scientist a year.  And a biologist from Hungary just got itfor a new gene therapy that could cure blindness.  Five people recently signed up for the first trial.  He also has a good chance of winning a Nobel Prize this year.
____________________________________________________________________________
SUNGLASSES AND LOOSE CHANGE PRODUCE BACTERIA WITHIN DAYS OF SITTING IN THE CAR
You might not think it's a problem to leave your sunglasses in your car, but it turns out doing so can make them breed bacteria.
London Metropolitan University researchers found that germs began to breed on 16 everyday items within days when left in cars—including fungi on sunglasses, toxic mold on plastic bags, and life-threatening bacteria on coins.
Surprisingly, they found these non-food items produced more bacteria than food and drink packaging left in cars for long periods of time.
To keep your car germ-free, the experts advise getting rid of garbage, removing your floor mats and cleaning them with hot, soapy water and letting them fully dry, vacuuming crumbs or dirt out of the seats, and cleaning the dashboard and steering wheel thoroughly with antibacterial wipes, among other things.
THIS $15 CAKE 'SHIELD' HELPS YOU BLOW OUT BIRTHDAY CANDLES
You might think birthdays have been changed for the foreseeable future—you can't have big parties right now, or even blow out candles on a cake you plan to share with anyone outside those you live with.
But now there's a solution, at least to the latter problem. William Kay, DMD, a Boca Raton-based dentist, has created what he calls the Top It Cake Shield. It's made from Food and Drug Administration-approved recycled polystyrene, and allows the candles to be placed on top of the box to be blown out, all while keeping the cake free of any germs from the birthday celebrant.
It comes in three different sizes, and each comes in sides that overlay and snap together, sealing the cake inside without ruining it.
It's important to note that the CDC says that "foodborne exposure to the virus is not known to be a route of transmission" so attending a party with other humans might be more dangerous than actually eating the cake if proper precautions are not taken.
MONDAY SEPTEMBER 14TH  
After the NFL season kicked off with a Kansas City Chiefs win over the Houston Texans last Thursday, the first Sunday game day was held yesterday (September 13th). Among the day's developments, quarterback Tom Brady's first game for the Tampa Bay Buccaneers was a loss, with his team falling to the New Orleans Saints 34-23. Meanwhile, his former team, the New England Patriots, started off with a 21-11 win over the Miami Dolphins behind quarterback Cam Newton.
Chicago Bears 27, Detroit Lions 23
Tonight's Monday Night Football games on ESPN:
Pittsburgh Steelers at New York Giants (7:15 p.m. ET)
Tennessee Titans at Denver Broncos (10:10 p.m. ET)
NBA PLAYOFFS:
Denver Nuggets 111, L.A. Clippers 98 — Series tied at 3-3 (West)
NHL PLAYOFFS:
Tampa Bay Lightning 4, New York Islanders 1 — Tampa Bay leads series 3 games to 1 (East)
• "The Late Show with Stephen Colbert" (CBS/Global): Bob Woodward, Luke Combs
• " The Late Late Show with James Corden" (CBS/CTV): Dr. Phil McGraw, Kelsea Ballerini
• "Dancing With the Stars" (ABC): Season 29 premiere, with new host Tyra Banks.
A Mom in Florida named Amanda Simpson-Rojas wasreunited with her two-year-old daughter Kaiya after five months apart.  Kaiya went to Panama with her grandmother to visit relatives in early March, and they got stuck there.  They finally got to fly home earlier this month.  (Here's Amanda talking about it last month, before Kaiya got back.  She said she tried to make it easier on her by telling her it was an adventure, and she's a part of history.)
Starbucks going with sippie cups instead of straws, and a python mysteriously begins laying eggs.  (All Jimmy Fallon today, from "The Tonight Show" on Friday, September 11, 2020)
A ticket holder in Atlantic Canada won Saturday night's $18.2-million Lotto 649 jackpot.
And the draw's guaranteed $1-million prize went to a lottery player in Quebec.
The jackpot for the next Lotto 649 draw Wednesday will be approximately $5 million.
There was no winning ticket in the $19 million Lotto Max draw on Friday night. That means the jackpot for the next draw tomorrow will grow to approximately $24 million.
KANE BROWN TO SHARE 'POWERFUL MESSAGE' OF SONG ON ACM AWARDS
Kane Brown will perform "Worldwide Beautiful" during Wednesday (Sept. 16th) night's ACM Awards, taking the stage at the Grand Ole Opry House. The song holds a very important message which Kane tells us he can't wait to share with the world that night. ["I am so excited to play the ACMs and share such a powerful message to the community that we all need to come together as one, and be a family and everybody love everybody. That's what 'Worldwide Beautiful' is and what it means and I cannot wait to play it."]
The ACM Awards will air from three iconic Nashville venues — Grand Ole Opry House, the Ryman Auditorium, and the Bluebird Cafe — on CBS beginning at 8 p.m. ET. The show will be hosted for the first time by Keith Urban.
FLORIDA GEORGIA LINE GIVES FIRST TASTE OF UPCOMING ALBUM
Florida Georgia Line have been hard at work on their fifth studio album, the followup to 2019's Can't Say I Ain't Country. The first single from that album, called "Long Live," was released yesterday (Thursday, Sept. 10th) and is available now at all streaming platforms and digital retailers.
Brian Kelley tells us the upcoming project has a familiar vibe but still propels the duo into the future, musically. ["This fifth record will have some nostalgia for sure, some kind of old school FGL vibes, if you will, but also still pushing the boundaries, still kind of exploring, and sonically it's a little bit of a throwback, I guess you could say, but we've been workin' hard and continuing to hone in on our sound and even dig deeper, get our hands dirty with our music and get even more nitpicky on singing and every line and just continuing to push forward.  So, we're super excited. We think we're elevating our game and I think a lot of people will be excited and surprised.  Yeah, we're just in a good place.  It's just a whole new energy."]
No release date has been announced for Florida Georgia Line's new album.
FGL is nominated for Duo of the Year at this week's ACM Awards.
They are also set to perform live at the 55th ACM Awards on Wednesday (Sept. 16th) at 8/7c on CBS.
How Today's Country Stars Respond to the Old School Haters
I love all country music, but I do hear from people who are strictly old school.  And they tend to let me know that.  CMT hears it too so they asked some of today's country stars how they feel about it.
JASON ALDEAN said, quote, "I'd like to buy them all a stamp collector kit so that they have a hobby because apparently, we have some bored people out there."
SAM HUNT doesn't understand why they even bother.  Quote, "If you don't enjoy the music, why would you listen to it and if somebody does enjoy it, why would you detour them from doing that?"  (It's safe to assume Sam actually meant "deter.")
And then there's SCOTTY MCCREERY who makes a game out of it.  He puts on his happy face and responds politely . . . and then turns into a spectator.
Quote, "[Then] I sit back five or ten minutes and watch the fans attack them.  It's just so funny to watch them get attacked."