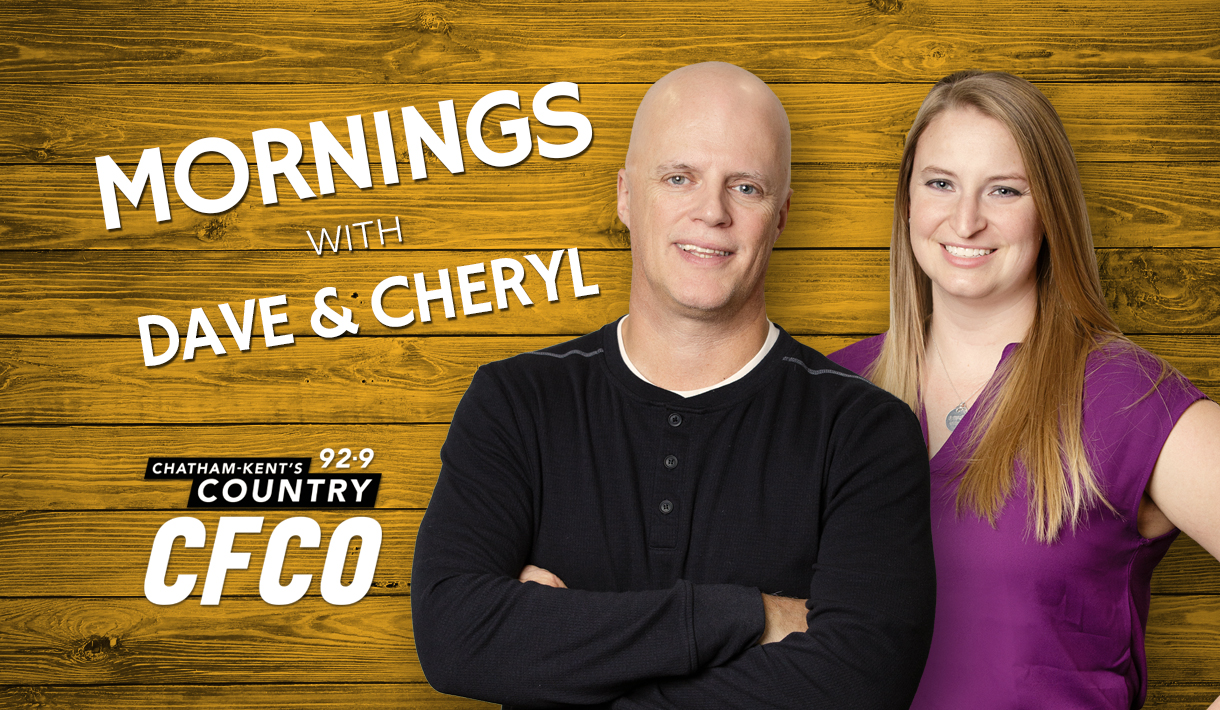 On Today's Show
➢ Last month, more than 40 factory workers in Pennsylvania decided to quarantine together at work, so they could make face mask fabric non-stop, around the clock.  They just went home to their families after an epic, 28-day work shift.  Their shift supervisor said it wasn't hard compared to what healthcare workers have been doing.
➢The guy who invented N95 filters in 1992 has come out of retirement to figure out a better way to sterilize the masks, so they're easier to reuse.  His name is Peter Tsai, and he's originally from Taiwan.  But he taught at the University of Tennessee for 30 years before he retired.  He and a colleague were interviewed about it, and she said he's been very humble but wants to help however he can.
➢  A lone Canadian man who is on a multi-year trip sailing around the world just might be the safest person on earth. Bert terHart (***CORRECT***) sailed out of Victoria, BC in October, on his 40′ sailboat. His goal is to circumnavigate the globe non-stop, without the aid of any electronic navigational devices. At the beginning of April, he was near Australia, about two-thirds of the way through his journey. The trip was to have lasted six months, but delays due to extreme weather has stretched it to eight months. Coincidentally, Bert is now unofficially the "safest person on the planet", bobbing alone at sea while everyone else on earth is worried about getting too close to others in the wake of the COVID-19 pandemic.
➢  In case you missed it on Tuesday night, Halle Berry revealed that she almost choked on a fig while filming "Die Another Day", and Pierce Brosnan had to give her the Heimlich.  She said, quote, "I was supposed to be all sexy and, like, trying to seduce him . . . So not sexy. Like, so not sexy."  (From "The Tonight Show" on Tuesday, April 21, 2020)
➢  In a new video, Tampa Bay Buccaneers QB Tom Brady uses a conch to summon Rob Gronkowski to Tampa from New England
_____________________________________________________________________________
TODAY IS……………….
It's World Book Day when we're supposed to celebrate the joy of reading.
2005 [15] YouTube launches.
______________________________________________________________________________
COUNTRY MUSIC NOTE
APRIL 23RD, 2002       Kenny Chesney's No Shoes, No Shirt, No Problems album was released
Streaming Service Offers $1,000 To Watch 24 Hours of True Crime
A video streaming service is seeking a true crime buff to make $1,000 during the coronavirus lockdown by watching 24 straight hours of documentaries.
Documentary streaming service MagellanTV said it is seeking someone with "a passion for all things true crime" to document their 24-hour "All-Night Crime Watch" on their social media channels.
The chosen candidate will receive $1,000 and be given a pre-selected list of true crime documentaries to watch in a 24-hour period.
The selected person will also receive a free year's subscription to MagellanTV. Documentary fans are being encouraged to apply on the service's website with a 100-word explanation of why they would be ideal for the dream job.
Applicants can also submit an optional video for consideration.
FOUR RANDOM FACTS
 It's illegal to get a face, neck, or hand tattoo in Denmark.  People still get them anyway . . . but yeah, technically, it's illegal.
Each M&M takes 16 hours to make.
The "root" in root beer is referring to the root of the sassafras tree . . . which isn't even used in the modern version of root beer, since it was banned by the FDA for having potentially dangerous chemical compounds.
Coors wasn't available east of the Mississippi until the 1980s.
GOOD NEWS
The United Way of Chatham-Kent is helping out hundreds of children in need by altering one of its regular programs.
The CK Student Nutrition Program normally provides healthy breakfasts, lunches and snacks to young people in need at schools across the municipality however they heard from educators, parents and community partners who were concerned about the children who rely on the
Student Nutrition Program not having access to food while having to stay at home for an extended period of time.
The updated program has been underway for three weeks now. As of April 17, O'Neil said that 750 families across Chatham-Kent have accessed the program, benefiting 1,200 students of all ages. In total, $40,000 is invested in the program with $19,000 in grocery cards already distributed. For more information on how to access the program and information on how to donate you can find a link at Blackburn News.com
——————————————————————-
The local Catholic school board has equipped almost 2,000 students with the ability to continue learning while at home.
Almost 600 Chromebooks and other special education devices were handed out to students at schools across the St. Clair Catholic District School Board on Tuesday, bringing the total to more than 1,600 devices distributed.
All who attended schools to pick up a device were asked for a self-assessment and the devices were distributed in a safe manner to prevent a possible spread of COVID-19.
The school board has also reached out to staff and other community members for donations of old iPhones that are no longer being used. The phones can provide the "hotspot" capability for families who do not have access to the internet through wifi at their homes.
______________________________________________________________________________
BIRTHDAYS
[60] Valerie Bertinelli, actress
[43] John Cena, pro wrestler / actor
[43] John Oliver, TV personality ("Last Week Tonight With John Oliver)
Zoom hook up
A University of Colorado at Boulder who has been taking classes on Zoom decided to play matchmaker after her Mom called one of her professors a 'babe' .
Aly Oliver was preparing for a class when her mother noticed a photo of one of her professors, and quickly commented on how attractive he was. So Aly arranged for her mom to 'accidentally' walk in during virtual office hours with the professor, and recorded the whole thing for a TikTok video that has since gone viral.
During office hours, Aly is telling her professor about how her parents are divorced, so she has two houses to quarantine in. Just as she saying that, her mom walks into the room to offer Aly lunch. Playing it smooth, Aly asks her mom if she wants to come meet her 'favorite professor' — and the pair wave and chat for a minute.
Since the video was shared on TikTok, it has been already been viewed 9.4 million times.
In a follow-up video, Aly said she realized she'd have to email her professor because it was now 'so awkward.' 'So I sent him an email and I was just like, "Yo, I did not know this was gonna go viral, I can totally take it down if you want,"' she says. Her professor wrote back: 'Surreptitiously recording aside, that's [an] endearing thing for a daughter to do for a mother.'
Aly added that he was 'super chill' and said she could keep it up, but would have to write her next paper about intellectual-property rights 'vis a vis TikTok.' 'However, I'm gonna drop my mom's cell phone number at the end of my essay, because, what do I have to lose?'
She did note, though, that her mom and her professor live in different states — and there's still quarantine — so viewers shouldn't get their hopes up for too much from them.
____________________________________________________________________________
Exhausting Its Supply of Soap Opera Episodes
The supply of new soap opera episodes. The Young and the Restless and The Bold and the Beautiful have been shut down since March in order to protect the cast and crew and by today both shows will run out of episodes that they were able to tape before sending everyone home.
But, there's no need to start rioting in the streets yet. CBS will be filling the hole left by the two shows with theme weeks of classic episodes, documentary specials, and new commentaries and introductions from the casts.
As for the other networks, Vulture says General Hospital on ABC has started padding out new episodes with more footage from old episodes in order to stretch out the new stuff that it has, while NBC has banked enough episodes of Days of Our Lives to last further into the summer. We're all living on borrowed time now, at least as far as new soap opera episodes are concerned.
WORLD WIDE BIRTHDAY WISHES
A young boy with a passion for geography had to spend his birthday social distancing in his home, but that didn't stop him from making friends across the globe.
Brandon Smith turned 12 on Saturday, and thanks to the help of his dad, was able to celebrate his special day with an exceptionally creative project: using a hand-drawn map to track each and every person that wished him a happy birthday on Twitter.
The project took off after Brandon's dad, football writer Jody Smith, asked his Twitter followers to retweet or reply letting Brandon know where in the world they were located, so he could mark it with a dot on his map.
The tweet soon went viral, and by Saturday afternoon, "Brandon" was a No. 1 trending topic on Twitter
The replies came far and wide, from Scotland and North Korea, to India, Paris and New Zealand.
Even actor Josh Gad weighed in from Los Angeles, as did celebrity chef Jose Andres in Bethesda, Maryland, the San Francisco Giants and even actor Mark Hamill.
 ________________________________________________________________________________________ 
THURSDAY APRIL 23RD  
TODAY'S BIRTHDAYS
[60] Valerie Bertinelli, actress
[43] John Cena, pro wrestler / actor
[43] John Oliver, TV personality ("Last Week Tonight With John Oliver)
——————————————————————————————————————————-
Las Vegas Mayor Carolyn Goodman called Anderson Cooper an "alarmist" after he questioned her suggestion to reopen casinos.
She wants everything opened back up.  At one point, Anderson was trying to show her a report out of China.  It showed how the virus can be spread in restaurants when she cut in with "This isn't China.  This is Las Vegas, Nevada," to which Anderson replied, "Wow, that's really ignorant."
A hospital in NYC is playing Journey's"Don't Stop Believin'" every time a coronavirus patient recovers and gets wheeled out of the hospital.
Brian Regan on a long hair growing out of his forehead
Loved ones desperate to reunite, Kim Jong Un may be ill, it's "Take Your Kids to Work Day", and the second wave of virus.  (Jimmy Fallon, Trevor Noah, and Jimmy Kimmel on Wednesday, April 22, 2020)
91% of People Who've Asked for Breaks on Credit Card Payments Have Been Approved
A new survey by LendingTree.com found almost all financial institutions are offering breaks on credit card and mortgage payments right now.  And over 90% of people who've asked for help have gotten it.
91% of people who've asked for a break on credit card payments have been approved.  Including 67% who said they got a break on ALL their cards.
And 91% of homeowners who asked to pause their mortgage payments have also had success.
The survey found young people are even more likely to get a "yes" right now.  But not everyone realizes it's something you can do.
18% of people who hadn't asked for help said they didn't realize it was an option.  And women were twice as likely as men to say they haven't asked for help yet.
 ___________________________________________________________________________________________________
Blake Shelton Donated $150,000 to an Oklahoma Food Bank
BLAKE SHELTON has donated $150,000 to a food bank in Oklahoma, and he wants his fans to send a little something too.
His "ask" came in the form of a selfie video he shot from inside his car.  He's keeping it casual in a camouflage jacket, and a baseball cap.
He says, quote, "A lot of Oklahomans are going to be going to bed hungry tonight.  That's not something that I can live with, and that's why I'm going to be donating to my Regional Food Bank, the Oklahoma Food Bank.
"I hope you will join me and help from home.  Send in that donation because a lot of people out there are counting on us."
This was part of the "Give From Home Day" fundraiser by Oklahoma City's KOCO-TV.  The funds will help provide food to those most in need because of the COVID-19 pandemic.
Lady Antebellum's Dave Haywood Did a Funny "Life During Quarantine" Video
When you picture Lady Antebellum, are you seeing Hillary Scott and Charles Kelley standing front and center singing their hearts out?  Or, do you focus on guitarist DAVE HAYWOOD off to the side looking like a third wheel?
Me too, and that's why this video Dave did with his wife Kelli is great.  He sings lead, plays guitar, of course . . . and even looks cool.  And Kelli is right there with him holding her own on vocals while strumming on a ukulele.
It's called "Just Another Day In Quarantine" . . . which is a parody of Phil Vassar's "Just Another Day In Paradise" . . . and it's filled with scenes of them sheltering at home with their 5-year-old son Cash, and 2-year-old daughter Lillie.
You see the kids trying to do homework, playing with toys, screaming, and interrupting mom and dad's "parent time."  There's a FedEx delivery, a Zoom date, bottles of hand sanitizer, and Dave having a happy hour in the shower.
KANE BROWN'S NEW SINGLE WORLD PREMIERES THIS MORNING
Kane Brown is world premiering a brand new single this morning (Thursday, April 23rd) at 7 a.m. ET called "Cool Again." He tells us that originally the song was about the end of a relationship, but these days it has taken on a different meaning. ["Cool Again" at first was a song, it was about a breakup. And, it was about you just wanted to be with a girl or with a boy that you had last summer and everything was fine and now it's not. But, in today's terms, it's a whole new song for me because it's like you just want everything to go back how it was- other than this quarantine. You know, like the summer you used to have, being able to hang out with your friends. The whole songs changed for me.]