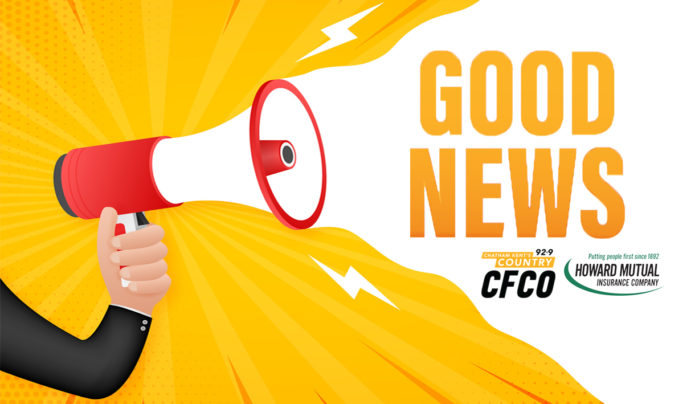 Long Lost Siblings And Uber Driver Steps Up
A cop in Massachusetts pulled a guy over for 

driving 100 miles an hour

last Wednesday, but he had a good reason to drive that fast.  His girlfriend was in the passenger's seat in LABOR.
The cop told her to get in his patrol car and drove her to the hospital with his siren on while the boyfriend followed.  They all made it in time, and she gave birth to a healthy baby boy.
Scottish siblings who grew up in the same city just met for the first time in their 30s, thanks to an eBay purchase that led to the family connection. Ross Colquhoun, who's 37, shared on Twitter how he'd just met his 31-year-old sister Erin. The story began two years ago, when Ross bought a soccer game program on eBay. He said he got a message from the seller saying his purchase was being refunded, and the seller explained why — he was the father Colquhoun had never met. Colquhoun said that led to getting to know his father's side of the family, but the pandemic got in the way of meeting his sister until Monday. He tweeted, "We laughed, we cried, and we shared stories. It felt like we'd known each other our entire lives. I was extremely nervous, but it was an absolutely beautiful and life affirming experience."
A 32-year-old 

Uber driver

named DeVante Williams picked up a 16-year-old girl in D.C. last week.  And he was driving her to Virginia when they got stuck in the big I-95 traffic jam.  They couldn't get through, so he eventually turned around.
He ended up talking to her parents, and got her a hotel room to make sure she was safe.  Then the story went viral, and now he's got a new job.  An upscale rideshare company called Alto hired him.  He'll be training other drivers on customer service.