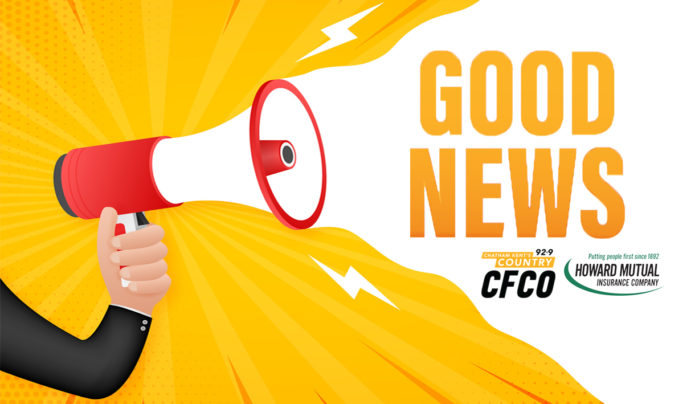 Dogs, Birthdays, And A Really Nice Boss
An 8-month-old dog saved an injured hiker stranded in the Croatian mountains by laying on top of him for 13 hours to keep him warm until help arrived. The Alaskan malamute, named North, was hiking with Grga Brkic when he fell and was unable to get up. The 2 other hikers with them couldn't reach them, so they called for help. It took more than 25 first responders over 12 hours to get to the pair, stranded nearly 1,800 metres above sea level. North was uninjured, and Brkic told local media: "This little dog is a real miracle." 
The 

oldest person in the world

celebrated another birthday.  Her name is Kane Tanaka.  She lives in Japan and just turned 119 years old on Sunday.
A guy named Ram Mehta owns two pizza joints in north Texas, and he's also the founder of a charity called 

Everyone Eatz

that feeds people who 

can't afford to pay

.
There's a sign on the window that says anyone can get a couple slices, no questions asked.  And in case the staff doesn't treat them with respect, it says to call Ram directly, and lists his personal phone number.
He was homeless himself at one point, and his mom told him to never forget where he came from.  So he started it after she passed away three years ago, and never stopped.