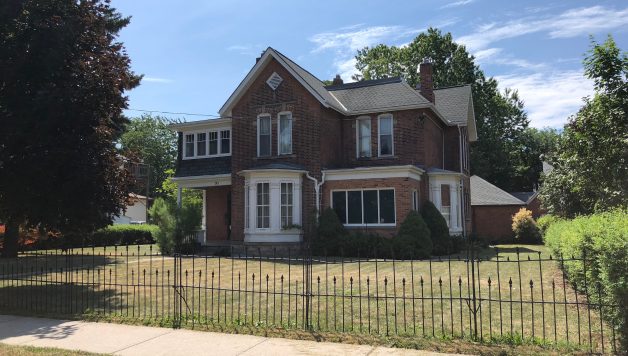 90 Park Street, Chatham
In 1870 this home was known as `Haddington Villa` and it is believed that it was built by Helen (Witherspoon) Charteris who named it after the Witherspoon ancestral home in Haddington Scotland. This was the original home on an estate that once included the entire block, distinguished by the set back from Park St and the 19th Century iron fence.
Asphalt shingles and modern soffit, fascia and eaves trough have been appointed to the exterior, with the garage and and rear gable roof retaining the original slate.
Inside nearly all original millwork and floors are intact. The garage entrance benefits from a mud room with laundry and washbasins. The eat-in kitchen has floor to ceiling oak cabinetry and updated windows. Two bedrooms, 4pc bath, den, foyer and large living and dining rooms make up the rest of the apx 1400sf main level.
Upstairs is another 1400sf of living with a kitchen, 4pc bath, 2 bedrooms and large dining and living rooms.