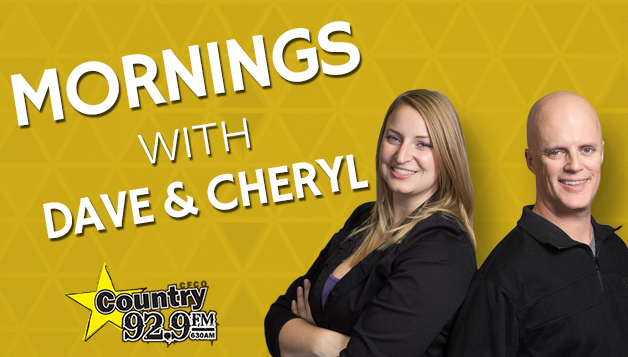 On Today's Show
Schools are now using "Baby Shark" to teach kids CPR.  It has the right number of beats per minute.  Anything between 100 and 120 beats is fine.  "Stayin' Alive" by The Bee Gees is 104 beats per minute, but not many kids know it.  "Baby Shark" is 115 beats per minute.
______________________________________________________________________________
Facebook is recovering from a 14 hour disruption that left mostly inaccessible around the world.
The company's main social network, its two messaging apps and image-sharing site Instagram were all affected.  Facebook has yet to offer an explanation for the outage.
The problems began yesterday afternoon, and only showed real signs of recovery this morning. In response to rumours posted on other social networks, the company said the outages were not a result of a Distributed Denial of Service attack, known as DDoS – a type of cyber-attack that involves flooding a target service with extremely high volumes of traffic.
A 3rd party outage map suggested the problem was global.
______________________________________________________________________________
ENTERTAINMENT
Thanks to Kim Kardashian West, one of the first inmates released after federal sentencing reforms won't have to worry about rent for five years. Matthew Charles said last week that he couldn't find permanent housing since his Jan. 3 release, in part due to his criminal history. But on Sunday, he announced that Kardashian West, an advocate for criminal justice reform, will be helping him out. He said she's not doing it to get attention, but he just had to share it.
_____________________________________________________________________________________
TODAY IS……………….
"Potato Chip Day", honoring North America's favorite snack food. It was invented by chef George Crum on this day in 1853 at a resort in Saratoga Springs NY after a diner complained the potato slices were too thick.
Being a couch potato isn't doing anything good for your health, but a new study shows that it's pretty much never too late to get moving and reap the rewards from doing so. Researchers found that middle-aged people who started exercising had the same risk of early death as those who exercised throughout their lives from their teens. Specifically, participants ages 40 to 61 who started doing the recommended weekly amount of activity had a 16 to 43 percent reduced risk of early death.
2017  World's oldest golf club Muirfield in Scotland votes to admit women as members for 1st time in 273 years
______________________________________________________________________________
COUNTRY MUSIC NOTE
2003
Dixie Chick Natalie Maines issued an apology after she made a comment about United States President George W. Bush regarding the current situation in Iraq: "As a concerned American citizen, I apologize to President Bush because my remark was disrespectful. I feel that whoever holds that office should be treated with the utmost respect. We are currently in Europe and witnessing a huge anti-American sentiment as a result of the perceived rush to war. While war may remain a viable option, as a mother, I just want to see every possible alternative exhausted before children and American soldiers' lives are lost. I love my country. I am a proud American."
_____________________________________________________________________________
RANDOM REPORT
 The trend of players wearing longer basketball shorts started in 1987 when Michael Jordanasked for his to be lengthened so he could hold them when he bent over to breathe.
New York taxis were originally red and green when they hit the streets in 1907.  But they were all painted yellow within a few years so they'd be easier to see.
The highest scoring game in college basketball history was Troy State vs. DeVry University of Atlanta in 1992.  Troy won, 258 to 141.
The word "bikini" comes from a language spoken on the Marshall Islands called Marshallese, and literally translates to "surface of coconuts."
2015
Eric Church was granted a temporary restraining order that allowed for the seizure of counterfeit merchandise on sale outside his shows. These included any bootleg T-shirts and other Church-related memorabilia. The specifics of the restraining order targeted fake merch sold within a five-mile radius of the tour's venues within a 24-hour period of the performance.
_____________________________________________________________________________________________________ 
New "Dream Job" Will Pay $28,000 a Year for Zero Work . . .
Could you scrape by financially if you literally had the easiest job on the planet?  A new government "art project" in Sweden will pay one person from anywhere in the world $28,000 a year to do basically nothing.  But there are a few major catches.
You'd have to move to Sweden . . . you wouldn't be allowed to have a side-gig, so you'd have to survive on that money . . . and the job doesn't start until the year 2026.
It's supposed to be a commentary on the, quote, "face of mass automation" . . . the wealth gap . . . and how humans will do less and less as A.I. takes over.  And it starts in 2026 because that's when a new train station is scheduled to open.
The only job duty will be to clock in at the station each morning, which turns the lights on.  Then you have to clock out at the end of the day.  But other than that, you can do whatever you want.  And you don't have to stay there all day.
It also comes with some pretty sweet perks.  The job will be guaranteed for as long as you want it . . . you'll get vacation time . . . an annual 3% pay bump . . . a retirement plan . . . and you can quit whenever you want.
It's called the "Eternal Employment" project.  And if it sounds interesting, you've got plenty of time to think about it.  They're not accepting applications until 2025.
______________________________________________________________________________
TODAY'S GOOD NEWS
A 40-year-old guy named Jason Gasparik saw a stray dog running around in traffic earlier this month in Charlotte, North Carolina.  It was a chocolate lab, and he managed to catch it.  Then he started trying to track down its owner.
First, he took it to a vet to see if it had a microchip.  And it DID, but the chip wasn't registered to anyone.  So then he posted some photos on Facebook and a few other sites.  But that didn't work either.
So the next day, he stood out on a street corner for three hours, holding a sign he made that said, "Do You Know This Lost Dog?"  And a photo of it went viral.
Someone who knew the dog got in touch after that.  The owner turned out to be an older guy who'd been driving around all day looking for her.
But the story doesn't end there.  Because once the photo went viral, women in Charlotte started going NUTS for Jason.  And a few of them have already asked him out.
He says he IS single right now, but recently got out of a relationship.  So he wants to take things slow.  There's no word if he's accepted any of the dates yet.
______________________________________________________________________________
BIRTHDAYS
[86] (Sir) Michael Caine, actor
[71] Billy Crystal, actor
[49] Kristian Bush, country singer-guitarist-mandolin player (Sugarland)
[31] Steph Curry, pro basketball player (Golden State Warriors – 2-time MVP, 2-time champion, 5-time all-star)
 _____________________________________________________________________________________
DUSTIN LYNCH LOOKS FORWARD TO ANOTHER YEAR-END GETAWAY WITH FRIENDS –
At the end of last year, Dustin Lynch was talking about a vacation combining a little work with some international travel and R&R.
["I think this time around I'll be recording some, no doubt, so I'm looking forward to that, but I've got another big trip planned to Indonesia this year. We've decided if we don't miss a year then we can't miss a year, right? If we miss a year then there's always gonna be the excuse, so me and a couple buddies from college are gonna go to Indonesia and goof off for a little bit in between recording and being a pirate down at Crash My Playa with Luke (Bryan)."]
So far, which destination is your favorite and why?
 ____________________________________________________________________________________
You'll Spend 22 Years of Your Life Staring at Screens
Here's a pretty incredible stat for 2019.  If you don't count the time, you're asleep, the average person today spends almost HALF of their life staring at screens.
A recent survey found we now spend 42% of our waking hours staring at a screen of some kind . . . or an average of 6 hours and 43 minutes a day.
If you live to the average life expectancy of 78, that means you'll spend the equivalent of 7,956 days staring at a screen . . . or just under 22 YEARS of your life.
Three out of four people in the survey said they know they spend too much time staring at screens.  But it's not stopping us.
We even take breaks from one screen just to stare at another one.  53% of people in the survey said they take breaks from their computer just to scroll through their phone.
TVs are still the most common type of screen we stare at, followed by phones and laptops.
QUESTION…. How many screens are in your home?
______________________________________________________________________________
DAILY HABITS THAT COULD IMPROVE YOUR LIFE:
☞ Eat the same thing for breakfast every day:  You make about 35,000 decisions per day.  The best way to avoid decision fatigue (where you make poor or no decisions) is to "routinize" parts of your day.
☞ Schedule some standing time: Research has found that sitting on your butt for eight hours or more a day causes a number of medical problems.  Walk for 2 minutes every hour and schedule "walking" meetings.
☞ Take a meditation break:  A study found that people who meditate had lower levels of anxiety, depression, and insomnia than people who didn't.  (
☞ Turn off all screens 30 minutes before bed:  Avoid the blue light from your devices before bed.  It's all about getting a good night's sleep, which reduces stress and boosts daytime productivity and overall health.
______________________________________________________________________ 
THURSDAY MARCH 14TH                                          
TODAY'S BIRTHDAYS
[86] (Sir) Michael Caine, actor
[71] Billy Crystal, actor
[49] Kristian Bush, country singer-guitarist-mandolin player (Sugarland)
[31] Steph Curry, pro basketball player (Golden State Warriors – 2-time MVP, 2-time champion, 5-time all-star)
——————————————————————————————————————————-
NHL
Chicago                5              Toronto                4
New Jersey        6              Edmonton           3
Vancouver          4              NY Rangers         1
Jay Leno was a surprise guest on "The Tonight Show" last night.  He compared to Amazon to Sears, and made fun of the high price of the iPhone 10.
Cops in Oregon responded to a guy standing in traffic on Wednesday, and had an ambulance come take him to the hospital for evaluation.  But while the paramedics were loading him in, he got behind the wheel, took off without them, and started a police chase where he hit several cars.  They finally stopped him with a spike strip, and arrested him in in front of a school.  Here's one of the people he hit.
The college scandal, and Harley-Davidson problems round out the best of the best monologue jokes from last night.  (From Conan, Corden, and Fallon on Wednesday, March 13, 2019)
__________________________________________________________________________________________________________
JAKE OWEN TO TAKE TIME OFF THE ROAD THIS SUMMER TO WELCOME BABY – (03/14/2019)
While most artists hit the road hard during the spring and summer, Jake Owen is planning to spend most of his time at home. Jake has a handful of fair and festival dates booked each month through September, and that's by design ["A lot of artists is gonna tell you, 'Man, we're gonna be out there just kickin' it this year, like whatever . . .' Not me! I'm not. I want to enjoy my life this year. I'm having a child, I'm putting out a record, we have momentum with these songs. I'm at a place in life where I feel really happy and blessed and I want to keep it that way. This will be the first year that I actually am able, thankfully, financially be able to take a little time off and enjoy the birth of my new daughter, which I didn't have that opportunity when Pearl was born."]
Jake's new daughter with girlfriend Erica Hartlein is due in late spring or early summer.
He hosted an invitation-only album listening party in Nashville on Tuesday (March 12th) night, where Jake revealed the track list for his new project, called Greetings From . . . Jake which will be released on March 29th.
The album's second single,"Down To The Honkytonk," is nominated for Single of the Year at next month's 54th Annual Academy of Country Music Awards.
DIERKS BENTLEY TAPS LUKE BRYAN, MARREN MORRIS FOR SEVEN PEAKS FESTIVAL – (03/05/2019)
Dierks Bentley's 2nd annual Seven Peaks Music Festival will include a lineup of some of country's biggest stars, including Luke Bryan, Maren Morris, Jon Pardi, Mitchell Tenpenny.
The three-day event will also again feature Hot Country Night featuring 90's country stars like Deana Carter, Travis Tritt, Tracy Lawrence, and Diamond Rio. Of course, Dierks' own cover band, Hot Country Knights, will also hit the stage.
Dierks says this could possibly be his favorite part of the festival. ["So, we start off with '90s country night, and this year, Deana Carter is starting off. 'Strawberry Wine' had a big influence on my life. Tracy Lawrence is going to be there, unbelievable. Diamond Rio and Travis Tritt. My band and I will be on the side of the stage for every one of those performances, like leaning all the way in. And of course, the Hot Country Knights are headlining because we get to, why not. It's my festival. I don't know how we're going to go on after Travis Tritt, hopefully he will have left by then or won't be watching, because I don't know if we can do our '90s thing with these guys watching us."]
Seven Peaks Music Festival will take place in Buena Vista, CO this Labor Day Weekend (Aug 30 – Sept 1).
KEITH URBAN WRAPS UP 'GRAFFITI U' TOUR – (03/14/2019)
Keith Urban wrapped the European leg of his Graffiti U World Tour this past weekend, marking his first tour of Europe in over a decade. The worldwide tour, his first in over two years, made its way through three continents and seven countries, including first-time shows in Berlin, Amsterdam, Glasgow, and Dublin, as well as two shows in London including a standing-room-only performance in the 2500-seat Forum Kentish Town. The Graffiti U World Tour played to more than one million fans around the globe.
Keith will take several weeks off before spending the summer playing fairs and festivals around the country.
He is currently nominated for two awards this year, Entertainer and Male Artist of The Year, at the ACM Awards taking place at the MGM Grand Garden Arena in Las Vegas on April 7th. The show will air live on CBS.