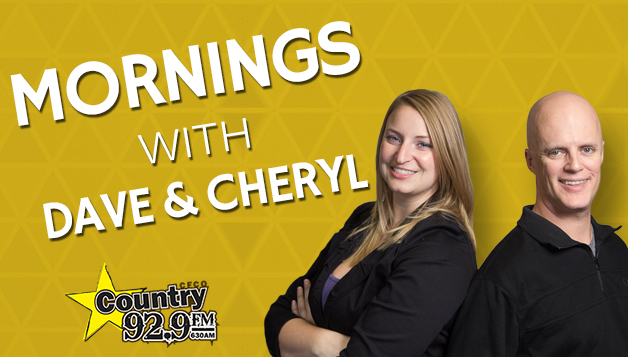 On Today's Show
A state congressman in Hawaii named Richard Creagan wants to make it illegal to buy cigarettes unless you're over 100 years old.
He says it's a public health issue, but a lot of smokers don't want it to happen.
______________________________________________________________________________
You know that feeling when you start your vacation and you just really, really want to get to your destination? Try to imagine, then, how the 207 passengers on Hawaiian Airlines Flight 33 felt last Friday, when their plane from Los Angeles International Airport, bound for Maui, took off a total of three separate times—and each time turned around and went back to LAX.
All three returns to Los Angeles due to three separate mechanical issues, an airline rep says. After the third turnaround, the flight was finally canceled. All passengers were set to be rebooked on other flights and given refunds, a $100 credit for future bookings, and hotel and dining vouchers.
______________________________________________________________________________
Two guys wearing clown masks tried to rob a couple outside their house in Texas with a machete last Friday.  But the couple fought back.
The wife broke her granddaughter's scooter in half, beat them with it, then held them down with her husband until the cops got there.
ENTERTAINMENT
"The LEGO Movie 2: The Second Part" (PG, Animation/Comedy):  It's been five years since everything was awesome and now the citizens are facing a huge new threat: LEGO DUPLO® invaders from outer space, wrecking everything faster than they can rebuild. (Chris Pratt, Elizabeth Banks, Will Arnett)
"What Men Want" (R-Rated, Comedy):  A woman is boxed out by the male sports agents in her profession, but gains an unexpected edge over them when she develops the ability to hear men's thoughts. (Taraji P. Henson, Kristen Ledlow)
"Cold Pursuit" (R-Rated, Action/Adventure):  A snowplow driver seeks revenge against the drug dealers he thinks killed his son. Based on the 2014 Norwegian film "In Order of Disappearance". (Liam Neeson, Laura Dern)
___________________________________________________________________________________________________
TODAY IS……………….
"Opera Day", A few facts…
– The first 'modern' opera was written in 1597.
– The longest opera ever written was Wagner's "The Ring Cycle" at 15½ hours.
1968, the original "Planet of the Apes" was released.
1976, "Taxi Driver" was released, starring Robert De Niro and Jodie Foster.
SATURDAY-
• "Chocolate Day, some say chocolate from the New World (mostly Mexico) was introduced to Europe on this date in 1550.
"Pizza Day", saluting what is likely the world's favorite pie.
– The first pizza was sold in Naples, Italy in 1738.
– Pepperoni is the most popular topping, preferred by 36% of pizza fans.
– Over 3 billion pizzas are sold each year.
– More pizzas are sold on Super Bowl Sunday than any other day of the year.
– About 17% of all restaurants are pizzerias, or at least serve pizza.
– On average, we consume over 23 lbs/10½ kg of pizza per year.
_____________________________________________________________________________
COUNTRY MUSIC NOTE
FEBRUARY 8TH, 1997  Mark Chesnutt hits #1 with "It's A Little Too Late"
_____________________________________________________________________________
WEB FIND OF THE DAY : Cops Brought Out Their Tactical Gear for a Snowball Fight with Kids
There's a video making the rounds of cops outside Seattle having a snowball fight with a bunch of kids on Monday.  And they brought out some of their SWAT gear for it.  But they were just having fun.
They used a tactical shield to move in on them in a park . . . then decided to retreat, because they were outnumbered.
In their Facebook post, they joked that they'd been dispatched to deal with a group of "suspicious characters in a local park" who were "armed with improvised projectiles."
It was the first snow day in the area in a long time.  So the kids didn't have school.  And there wasn't much going on, so the cops didn't have anything else to do.
It was all part of an effort to get out and engage kids in the area, so they know the police are on their side.
______________________________________________________________________________
TODAY'S GOOD NEWS
An 89-year-old woman named Rose Griest stopped at a gas station near Gainesville, Florida the other day.  And she was having trouble getting back in her car, because her legs were giving out on her.
Her husband David was there too, but he's just as old and couldn't help her much.  So three YOUNG guys dropped everything and stepped in to help.
They got her into her car, and caught her when she almost fell.  Then they helped David with his walker too.
A cop who happened to see it posted a video on Facebook that's now been viewed over five million times.  One reason it's going viral is because the older couple is white, and the three guys who helped them are black.
We only know their first names . . . Joc, Marty, and Freddy.  But they're all in their 20s and early 30s.  Marty says he just kept thinking about what he'd want someone to do if it was HIS grandmother who needed help.
______________________________________________________________________________
BIRTHDAYS
[87] John Williams, composer (one of cinema's all-time greatest composers who wrote the theme music for the "Star Wars" movies, "Superman", and "Indiana Jones" and "Jaws")
[64] John Grisham, lawyer-turned-novelist: Movies made from his books include "The Pelican Brief" (1993), "A Time to Kill" (1996), "Runaway Jury" (2003)
[45] Seth Green, actor
 ________________________________________________________________________________________
ADDRESSING THE PROBLEM:
A German town has voted NOT to give names to their streets.
The 2,200 residents of Hilgermissen in northern Germany have rebuffed a plan by local officials to introduce street names. Currently, Hilgermissen's hundreds of homes are labeled with just numbers, and residents give their postal address as their house number and the name of the town.
Those in favor of the introduction of street names pointed to emergency services, postal and courier companies and visitors, who often struggle to find their destinations because consecutive house numbers are not always close to each other, with some as far as 3 kilometers apart.
Despite officially only having numbers, some streets have been given nicknames by residents, including Bäckerweg [Baker], a popular name used in many German towns and cities.
60 per cent of voters rejected the proposal to name the streets.
_______________________________________________________________________________________
HAND SANITIZER IS THE ULTIMATE HACK FOR DEODORIZING SMELLY SHOES
Stinky shoes are pretty gross, but there's apparently an easy way to kill the smell, a method you might not have thought of.
Reddit user superfluousapostroph recently posted on the site: "When my shoes start to smell, I pull the soles out, smear a dollop of hand sanitizer on the inside bottoms, & let them dry overnight.
They smell better in the morning." The trick might sound a bit crazy, but Luke Lombardo, RRCA certified running coach recently told Runner's World. "Not only is it important to get rid of that nasty smell that is on your shoes, but it's also imperative that you kill the pesky bacteria living in your shoes."
The Centers for Disease Control says if you're going to skip on using soap and water to clean your shoes, you can use alcohol-based hand sanitizer that is at least 60 percent alcohol. Be sure to use enough of the stuff, and let your shoes dry completely for it to be effective.
Other commenters on the Reddit thread recommended using other disinfectants like Lysol or 70 percent isopropyl rubbing alcohol spray to deodorize shoes.
 _____________________________________________________________________________________________
FRIDAY FEBRUARY 8TH                                          
TODAY'S BIRTHDAYS
[87] John Williams, composer (one of cinema's all-time greatest composers who wrote the theme music for the "Star Wars" movies, "Superman", and "Indiana Jones" and "Jaws") FACT: He has never seen a Star Wars movie for which he composed the music
[64] John Grisham, lawyer-turned-novelist: Movies made from his books include "The Pelican Brief" (1993), "A Time to Kill" (1996), "Runaway Jury" (2003)
[45] Seth Green, actor
——————————————————————————————————————————-
NHL
Montreal             5              Winnipeg             2
Edmonton           4              Minnesota          1
Chicago                4              Vancouver          3
Las Vegas            4              Detroit                  3
"The LEGO Movie 2" is out today.  It's up against Taraji P. Hensonin "What Women Want", the Taylor Schilling horror movie "The Prodigy", and the Liam Neeson revenge thriller "Cold Pursuit".
SUNDAY-
• "The 61st Annual Grammy Awards" (CBS):
"The Walking Dead" (AMC): Mid-season premiere
Three teenagers tried to rob a bank in Oklahoma City on Tuesday, but got caught because they had Uber drop them off . . . then tried to use Uber as their getaway car.  The first Uber driver called the cops.  The second Uber driver got there right after the cops.
From a kid stuck in a claw machine to alcohol infused ice cream, here are the best late night jokes from last night. (Fallon, Seth, Corden)
LOCALLY……
Flood Watch continues……..
The Chatham Maroons and Komoka Kings ended Thursday night's game in a 4-4 tie after no scoring in double overtime.
The Maroons return home on Sunday to take on the Strathroy Rockets at 7 p.m
______________________________________________________________________________________________________________
BROOKS & DUNN TO RELEASE FIRST ALBUM IN 12 YEARS
Although the superstar duo has been performing Vegas shows, it's been 12 years since Brooks & Dunn recorded together, and now a new album is in the works. Taste of Country reports that the album will feature duets with several artists including Luke Combs, Brothers Osborne, Jon Pardi, Kacey Musgraves, Kane Brown, and more.
After 20 years together Kix Brooks & Ronnie Dunn announced their split in 2009 and they reunited in 2015 for shows with Reba McEntire in Las Vegas.
No release date was mentioned, but Reboot will be their first studio album since 2007's Cowboy Town.
FAST FACTS
Luke Combs duets on "Brand New Man.'
Kane Brown duets on "Believe."
Brooks & Dunn will serve as Blake Shelton's advisers on the upcoming season of The Voice on NBC.
RILEY GREEN FINDS SOCIAL MEDIA 'MORE USEFUL THAN A GUITAR' THESE DAYS –
When Riley Green first started pursuing a music career, social media definitely wasn't as important to him then as it is now. A missed opportunity for an opening gig helped open his eyes. ["It's definitely a tool. And I mean, I can remember my buddy John Worthington, is Sam Hunt's road manager now, was a good buddy of mine in college and he called me one night and said that he had an opportunity to open for Travis Tritt in Georgia. Sam couldn't do it and he was gonna throw my name out to 'em. What did my social media numbers look like? I was like, 'What does that matter?.' You know he's like, 'Well that's what they look at now.'  And of course I had a few hundred on Facebook or whatever so, didn't get the gig but that got me mindful of that does have something to do with it. So it wasn't really a tool to start with, it was just something I had to have. And then it got to be where I could post a video of a song I just wrote and see what the people that were following me around to these shows thought about it. So it is for as a tool is probably more useful than a guitar to me now and it's crazy that it's gotten to be like that but it really has."] 3 OC: .
Riley has 130,000 followers on Instagram alone these days.
If You Buy Some of Willie Nelson's Hemp-Infused Coffee, It'll Help the Farmers
If you love coffee, and you have $36 burning a hole in your pocket, WILLIE NELSON has something you might like.  It's called Willie's Remedy Coffee, and it's infused with hemp oil.  But, it doesn't contain any THC, the stuff that gets you high.
What does it taste like?  Well, it's a medium-dark, whole-bean blend that's sourced from three different Colombian beans.  Willie says if you buy some you'll be helping the farmers.
Quote, "Hemp production in America was stifled for so long, but it could now make all the difference for small independent farmers."
The coffee is part of a line of health and wellness products called Willie's Brand that his wife Annie is overseeing.  If you're ready to buy, hit up WilliesRemedy.com