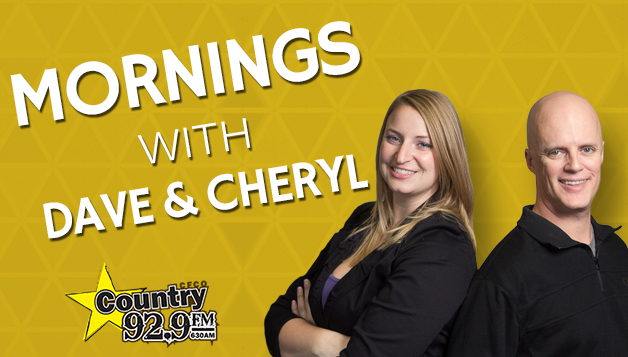 On Today's Show
A family in New Jersey puts up MASSIVE Christmas decorations every year that draw hundreds of tourists . . . but their neighbors complained, they say it's blocking the street creating all kinds of safety issues and chaos . . . like, an ambulance couldn't get down the street if it needed to.   So this year, the city will FINE them $3,000 per night.  The family is planning to go ahead with their light shows anyway.
______________________________________________________________________________
We're in the holiday season now, and if you've ever dreamed about dining inside a gingerbread house you could actually get that opportunity if you travel to San Francisco. Through January 1st the Fairmont San Francisco is offering visitors the opportunity to eat a meal inside the giant gingerbread house in their lobby. The house measures 25 feet high, 35 feet wide, and 10 feet deep– big enough to fit a table of ten people. Each year the hotel erects an enormous gingerbread house, but this is the largest yet, consisting of more than 10,250 gingerbread bricks, 1,650 pounds of candy, and 3,000 pounds of royal icing. This is also the first year the hotel has offered the opportunity to eat inside their creation.
______________________________________________________________________________
ENTERTAINMENT
"The Possession of Hannah Grace" (R-Rated, Horror/Mystery):  When a cop who is just out of rehab takes the graveyard shift in a city hospital morgue, she faces a series of bizarre, violent events. (Shay Mitchell, Grey Damon)
"Mowgli" (PG-13, Action/Adventure):  A child raised by wolves must face off against a menacing tiger. (Christian Bale, Benedict Cumberbatch)
"Head Full of Honey" (PG-13, Drama):  Matilda tries to help her grandfather, who is suffering from Alzheimer's, navigate his increasing forgetfulness, and ends up going on a remarkable adventure with him. (Nick Nolte, Matt Dillon, Emily Mortimer)
The new "Robin Hood" movie got BURIED at the box office over Thanksgiving weekend, making only $14 million and it had a MASSIVE budget of nearly $100 million.
According to reports, the $22.8 million "Robin Hood" made was the WORST start for any movie this year with a budget of $90 million or higher.
(For what it's worth, Kevin Costner's 1991 "Robin Hood" movie made nearly $400 million off a $50 million budget.  And Russell Crowe's 2010 "Robin Hood" movie made more than $300 million off a $200 million budget.)
TODAY IS……………….
"International Computer Security Day", to remind us to protect our computers
"St Andrew's Day", honoring the patron saint of Scotland who hurled his last haggis in 60 AD. It's the wannabe independent country's national day.
1887, the FIRST SOFTBALL GAME was played.  It originated in Chicago and was originally called "Indoor Baseball".  They used a broomstick for a bat and a boxing glove for a ball.
_____________________________________________________________________________
COUNTRY MUSIC NOTE
NOVEMBER 30TH, 2002  Rascal Flatts #1 with "These Days"
_____________________________________________________________________________
Olivia Munn Teases Pilot Too Shy to Take a Photo with Her
In a hilarious social media exchange, Olivia Munn teased a fan for failing to muster the courage to ask for a photo with the star on a recent flight during the Thanksgiving holiday. In a text exchange between the pilot of the flight, Adam Liston, and his wife Mandi, Liston informed her that Munn was on his flight.
Mandi urged him to get a photo with her, but ultimately Liston couldn't figure out what to say and completed the flight without ever approaching Munn.
Liston's wife teased him on Twitter for his failure to act, tweeting out a photo of their text exchange with the caption "My pilot husband's free pass' celebrity crush was on his flight last night and he froze." She tagged Munn and the Ellen Show in the Tweet.
Munn reacted to the tweet, sharing it and responding with "I would've taken the pic, but he never asked. Tell your husband I said thanks for flying us safely and Happy Thanksgiving."
Liston saw the response from Munn a few hours later and thanked her for the sentiment. "
______________________________________________________________________________
TODAY'S GOOD NEWS
This couple deserves credit for stepping up when no one else would.  Karen and Tyrone Mack live outside D.C.  They're both 55 years old.  All their kids are grown and out of the house.  So a few years ago, they thought life was getting easier.
But Tyrone has a niece with a serious drug problem who also struggles with mental illness.  And three years ago, her kids were about to be taken away from her.
Her five kids range in age from 2 years old to 10 years old.  She couldn't take care of them anymore.  And they were all going to end up in foster care.  Meaning they would have been split up.
Karen and Tyrone didn't want that to happen though.  So instead, they took in ALL FIVE KIDS.  And they've now dedicated their lives to raising them.
It wasn't just Tyrone's decision.  Karen wanted to do it too.  They actually took in three of them at first.  Then she was the one who wanted to bring in the other two as well.
Tyrone says their family needed them.  So they stepped up, and it's just that simple.  And this past Saturday, they made things official by ADOPTING all five kids.
______________________________________________________________________________
BIRTHDAYS
[61], ("Whose Line Is It Anyway?")
[53] Ben Stiller, actor
(36) Elisha Cuthbert  Kiefer's daughter on "24" . . .Now she's on Ashton Kutcher's Netflix comedy "The Ranch".
[33] Kaley Cuoco, actress ('Penny' on "The Big Bang Theory" since 2007)
Your Age Determines Your Favorite Christmas Movies
If you tell me your age, I might be able to guess your favorite Christmas movies. A company called Christmas Lights Etc did a survey on people's favorites, and they broke them down into age groups. And it turns out the older folks are more into the classics, which isn't surprising.  But younger adults seem to enjoy a mix of old and new.
Ages 60-plus:
"Miracle on 34th Street"(1947)
"It's a Wonderful Life"(1946)
"White Christmas"(1954)
50 to 59:
"It's a Wonderful Life"
"How the Grinch Stole Christmas"(1966)
"A Charlie Brown Christmas"(1965)
40 to 49:
"A Christmas Story"(1983)
"A Charlie Brown Christmas"
"National Lampoon's Christmas Vacation"(1989)
30 to 39:
"National Lampoon's Christmas Vacation"
"Home Alone"(1990)
"Elf"(2003)
30 and under:
"How the Grinch Stole Christmas"
"A Christmas Story"
"Home Alone"
PEANUTS:
Two companies think that they are getting close to "curing" peanut allergies.  French firm DBV Technologies is testing a drug designed to desensitize people with peanut allergies. Their treatment, "Viaskin Peanut" is applied to the skin like a nicotine patch.  Its aim is not to allow affected children to "eat a peanut butter sandwich", but to safeguard them against allergic reactions from accidental peanut exposure.  DBV is hoping to receive FDA approval next year.  Meanwhile, California-based Aimmune Therapeutics, who also hope to make their product available next year, say their drug "AR101", which is taken orally, provides "desensitization" to nearly eight of 10 patients.
RANDOM REPORT
You burn approximately 320 calories a day just by thinking.
"Gone With the Wind"and "The Wizard of Oz" were both released in 1939 and both directed by Victor Fleming.  He suffered a brief nervous breakdown from directing "Gone With the Wind" during the day and editing "The Wizard of Oz" at night.
Ernest Hemingwayhad 52 cats and 16 dogs.
"Family Feud"does all of its surveys by telephone, and asks each person about 30 to 40 questions.
FRIDAY NOVEMBER 30TH                                       
TODAY'S BIRTHDAYS
[61], ("Whose Line Is It Anyway?")
[53] Ben Stiller, actor
(36) Elisha Cuthbert  Kiefer's daughter on "24" . . .Now she's on Ashton Kutcher's Netflix comedy "The Ranch".
[33] Kaley Cuoco, actress ('Penny' on "The Big Bang Theory" since 2007)
——————————————————————————————————————————-
Nick Nolte's Alzheimer movie "Head Full of Honey"is out today, featuring his 11-year-old daughter as his granddaughter.  It's up against Shay Mitchell in "The Possession of Hannah Grace", and a zombie Christmas musical called "Anna and the Apocalypse".
72% of families have a Christmas tradition of going to the movies over the holidays . . . and the most anticipated movies this year are "The Grinch", "Mary Poppins Returns", "Aquaman", and "Ralph Breaks the Internet".
A woman in California got mad at a McDonald's drive-thru a few weeks ago because she didn't get enough ketchup.  So she got out, went through the employee entrance, and attacked the manager.  The employees couldn't get her off, so her friends ran inside to drag her out.  The cops are still looking for her and the guy who restrained her.
A 17-year-old kid in Hollywood, Florida snuck into an abandoned Bank of America with his friends on Wednesday, and accidentally got locked in the vault.  The cops couldn't cut through the door, but luckily an employee at the Bank of America across the street found out what the old combination was.  Here are two officials talking about how it happened.
DAN + SHAY BRING MORE FANS OVER TO COUNTRY WITH CROSSOVER HIT –
Dan + Shay's Country radio chart-topping hit, "Tequila," is making moves on the Adult Contemporary and Pop charts these days. The song has been a game-changer for the duo in so many ways, not the least of which is expanding their fanbase.
Dan + Shay's Shay Mooney tells us: ["Man, it's been crazy. We're just lucky to (have had) the support that Country radio had on that song and our fans. It's amazing, and to see that cross over into different genres has been incredible for us. As many people that can hear the song, it only helps us, it only helps the Country genre, you know? It brings people in from the outside, and we've had that a lot where people are like, 'Man, I've never listened to Country music but I heard your song and now I've discovered all these other acts.' We're blessed to be able to do this for a living and just to have a song get this big is just crazy for us so we're lucky to do it."] SOUNDCUE (:30 OC: . . . to do it.)
Dan + Shay will be headlining the upcoming Concert for Unity for the Tree of Life Synagogue at Byham Theater in Pittsburgh on Decembere 2nd. All proceeds will be donated to the rebuilding of Tree of Life Synagogue, at which 11 people were shot and killed on October 27th.
MITCHELL TENPENNY TAKES A PAGE FROM JUSTIN TIMBERLAKE WITH 'DRUNK ME' VIDEO –
Mitchell Tenpenny's hit single "Drunk Me" is a pretty autobiographical song. Mitchell co-wrote the tune about an ex-girlfriend, and he even went so far as to cast a woman in the video who looks very similar to his ex.
While the song is one hundred percent true, Mitchell tells us he harbors no animosity toward his ex. ["Well, she's great, amazing, wish (her) nothing but the best, obviously, but sometimes things don't work out and that's what the song's about. It's when you try to drink someone off your mind, and you sit there and you drown in it because you're never gonna get them off your mind. You just take more drinks and more drinks and I remember that, that's why this song's from first sentence to the end it's accurate. It's what I've deal with. It's what I've gone to the bar and tried to achieve and it doesn't work out, so when I wanted to make the video and I had that option to make it as real as possible I said, 'What the hell, let's go for it.' She's probably seen it. She probably sees the little similarities, and again, nothing bad, sometimes it doesn't work out but I wanted it to be that for me. I remember that Justin Timberlake/Britney Spears video back in the day and I wanted a little . . . Not to compare the two. I'm not even close to Justin but you gotta have a little fun with it sometimes."] SOUNDCUE (:47 OC: . . . with it sometimes.)
_____________________________________________________________________________
MORGAN EVANS, KELSEA BALLERINI DELAY ANNIVERSARY CELEBRATION UNTIL END OF YEAR
Kelsea Ballerini and Morgan Evans celebrate one year of marriage on Sunday (December 2nd). The couple tied the knot in Cabo San Lucas, Mexico last year, but unfortunately two very busy schedules means the newlyweds likely won't get to see each other on their special day.