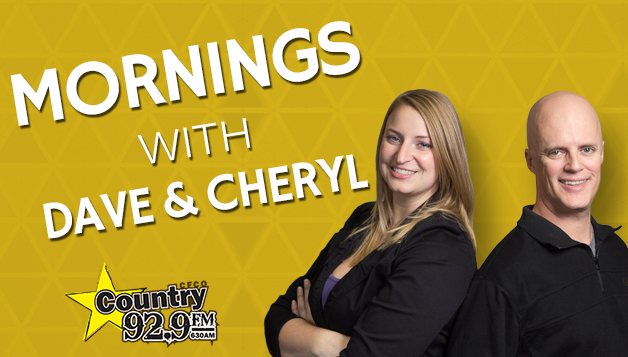 On Today's Show
LIFESTYLE
Italy has landed on one way to bump up its birth rate. The government is considering a children-for-land incentive, or rewarding parents who have a third child with free farmland. The surprising incentive was added to the country's latest draft budget, and intends to give pieces of state-held agricultural land for 20 years to parents who have a third kid between 2019 and 2021. These families could also apply for zero-interest loans for up to 200,000 Euros if they buy their first home near their new land. ______________________________________________________________________________
A luxury hotel in the Maldives has opened what it describes as the world's first "underwater hotel residence," a two-story villa under the Indian Ocean. The Conrad Maldives Rangali Island said the underwater villa, dubbed Muraka, includes a private gym, a stocked bar, an infinity pool, butler's quarters, an ocean-facing bathtub and an underwater bedroom with a panoramic view of the world 16 feet under the surface of the Indian Ocean.
The top floor of the villa, located above the water, features a "relaxation deck" for sunbathing. The luxury villa costs $50,000 per night with a minimum four-night package purchase required. The package includes a personal chef and use of a private boat. The Conrad is also home to Ithaa, an underwater five-star restaurant.
______________________________________________________________________________
ENTERTAINMENT
Get ready to dust off those bellbottoms, because Austin Powers could be coming back to the big screen. It's been 16 years since "Goldmember," the last Powers film, was in theaters, and fans of the franchise have been clamoring for a reinstatement since then. According to star Mike Myers, a fourth film is a real possibility.
George Clooney is giving up one of his prized Harley Davidson motorcycles, and the money raised will benefit the Homes For Our Troops non-profit group.
While the troops are bound to be happy, as will the new owner, Amal Clooney might be the happiest of all when the bike sells. The eBay listing says: "Ever since George Clooney's motorcycle accident, his wife Amal has told him he's off two wheels for good.
George just bought a brand-new Harley with only 25 MILES ON THE ODOMETER! — all yours if you win the bidding."
TODAY IS……………….
"Cappuccino Day", a good excuse to treat yourself to a kick of caffeine. Cappuccino was created in Italy in the 1600s.
It's prepared with espresso, hot milk, and a cap of foam.
1895, Bavarian scientist WILLIAM ROENTGEN was conducting an electricity experiment when his machine overheated and started emitting rays.
After a few hours, Roentgen figured out what was going on, and used the device to take the FIRST X-RAY PICTURES.  Sadly, he never patented his invention and never made a dime from it.
1910, William H. Frost of Spokane, Washington, patented the INSECT ZAPPER.
2002 [16] "8 Mile", a semi-biographical look at Eminem's early days as a struggling rapper in Detroit, opens in theaters. 'Lose Yourself' becomes the first rap song to win the Oscar for Best Original Song.
____________________________________________________________________________
COUNTRY MUSIC NOTE
NOVEMBER 8TH, 1980            Willie Nelson's "On The Road Again" hits #1
____________________________________________________________________________
RANDOM REPORT
 There are between 40 and 50 million goldfish in Lake Ontario.  They're not a native species . . . they got there from people setting their goldfish pets free, and then they started reproducing.
The longest span between a movie and its sequel is the 64 years between "Bambi"and "Bambi 2".  The first one came out in 1942 . . . the sequel went straight to video in 2006.
Unfrosted Pop-Tarts have more calories than frosted ones . . . because they have a slightly thicker crust, which is just DENSE with calories.
The temperature in Miami has never gone over 100.  In fact, it's only ever hit 100 once, on July 21st, 1942.
______________________________________________________________________________
TODAY'S GOOD NEWS
An Edmonton family is saying thanks to a pair of Good Samaritans after they helped carry a six-year-old boy, and his wheelchair, home.
Matthew Gessner has spina bifida and uses a wheelchair to get around. The Edmonton aread was hit with snow on Friday, making it difficult for Matthew to wheel home from school.
Mom Shannon Ranger said the one-kilometre walk typically takes between 15 and 20 minutes but the snowfall hampered the walk.
She tried to push Matthew through the snow but his wheelchair kept getting stuck.
A man nearby came with a shovel to create a path on the sidewalk, she said, then a couple blocks later, another man offered to help the group get Matthew home. The two men picked up Matthew and his wheelchair, together weighing roughly 90 pounds, and carried him approximately 300 metres back to the family's house.
"The fact the people even noticed us blew me away. I was very appreciative and I don't even know how to begin to thank them for what they've done."
Ranger said the men didn't give their names or exchange any information but she is thankful for their help.
______________________________________________________________________________
BIRTHDAYS
Lauren Alaina is 24.  Country singer
Gordon Ramsay is 52.  Celebrity Chef.
______________________________________________________________________________
A Delta Passenger Finds Poop on His Seat . . . and They Tell Him to Sit in It or Get Left Behind
A guy named Matthew Meehan was flying from Atlanta to Miami last week on Delta.  But when he got to his seat, he smelled something FOUL.  When he looked down, he saw a bunch of POOP . . . and it had gotten all over his shoes and pants.
He told the flight attendants, and they said they'd reported it to the cleaning crew earlier.  But since the crew hadn't cleaned it . . . oh well.  They gave him two paper towels and a tiny bottle of gin and told him to clean himself off.
He complained to a manager, who said the same thing:  It's not our fault, it was the cleaning crew's fault.  That's not true, by the way, and they're supposed to use a biohazard kit.  But in the moment, they told Matthew either sit in it, or get off the plane.
So where did the poop come from?  Matthew got three different stories from different crew members:  A German shepherd . . . a golden retriever puppy . . . or an old man.
Now that Matthew's story is spreading, Delta apologized to him, and to make things right, they've offered him . . . 50,000 frequent flier miles.  He's thinking about taking legal action.
_____________________________________________________________________________
Princes William and Harry Reveal the Strange Habit Prince Charles Programmed into Them: The Prince of Wales could have taken his sons virtually anywhere on their family holidays.
Instead, Prince Harry and Prince William have disclosed, he taught them how to have a good time picking up litter in outings to the countryside. The brothers have told how their father took them out to pick up rubbish, equipping them with poles and black bin bangs to instill their love of the environment.
The Duke of Sussex said the habit was so ingrained that he endured teasing at school for picking up stray litter when out with friends. "I didn't go out consciously looking for it but when you go for walks anywhere and you see something and it stands out, you pick it up."It's like wow, I've literally done this because I'm programmed to do it because my father did it. We should all be doing it." William adds: "We thought this is perfectly normal, everyone must do it."
Want to Make a New Habit Stick? Do It First Thing in the Morning
If you're trying to force yourself into a new healthy habit, like working out or drinking more water . . . it might have a better chance of sticking if you do it first thing in the morning.
A new study had people try to get into the habit of doing a simple, 15-second stretch every day.  Half of them did it in the morning, right after they woke up.  The other half had to do it at night, before they went to bed.
And the ones who stretched in the morning started doing it out of habit a lot sooner than the ones who stretched at night.
The morning group started doing it without even thinking after 105 days.  For the people who did it at night, it took 154 days before it became a habit.  So that's almost 50% longer.
The authors of the study think it has to do with the stress hormone cortisol.
Other studies have shown a link between cortisol levels and forming habits.  And there's much more cortisol in your body in the morning than there is at night.
THURSDAY NOVEMBER 8TH                        
TODAY'S BIRTHDAYS
Lauren Alaina is 24.  Country singer
Gordon Ramsay is 52.  Celebrity Chef
———————————————————————————————————————
Rose Beach Line at South Marsh Creek may be closed well into the winter months.
The stretch between Morpeth and Rondeau was closed earlier this week because of erosion from Lake Erie along the edge of the roadway. Although there is no detour route posted for the closure, the alternative route is Talbot Trail and Kent Bridge Road.
The Municipality of Chatham-Kent issued a release Wednesday afternoon, stating that the slope/bank failure along Rose Beach Line is being evaluated as part of an Environmental Assessment (EA) process.
Facebook messenger will be rolling out an unsend feature, which will give users ten minutes to unsend a message. The message will be wiped from your chat history and will remove the message from the recipients inbox as well. In a release, the company said, "Remove a message from a chat thread after it's been sent. If you accidentally send the wrong photo, incorrect information or message the wrong thread, you can easily correct it by removing the message within ten minutes of sending it." As of now, Facebook users can delete messages that they sent from their own inbox but the recipient of the message can still see them.
A guy in Indiana honked at some cops who were driving slowly on patrol on Friday . . . They pulled over to see if he needed help . . . but he just blew right past them.
And then got into a chase with them when they tried to pull him over.  And his reason was . . . he didn't want to be late to work.  He was arrested for a felony charge of resisting law enforcement.
A cop in Kansas City, Missouri was issuing an eviction notice, and found a seven-foot alligator at the house.  Along with several boas and a rabbit.  The animals were taken by animal control, and the owner got cited.  But he says the gator is his "little buddy," and "just a big cuddly gator."
GARTH WILL DEBUT NEW SONG FOR TRISHA YEARWOOD ON CMA AWARDS –
Garth Brooks' performance on the CMA Awards next week is going to be a big surprise for his wife, Trisha Yearwood, as well as the rest of the world. The unnamed song is brand spanking new and it's 100 percent dedicated to his "queen," as Garth often calls Trisha.
The 52nd annual CMA Awards will air on Wednesday (November 14th) on ABC beginning at 8 p.m. ET.
CHRIS STAPLETON'S SUCCESS IS AN 'UNIMAGINABLE FAIRY TALE' – (11/08/2018)
The 52nd Annual CMA Awards are less than a week away, this year's top nominee Chris Stapleton is getting ready to possibly add to his already extensive collection of industry awards. He goes into the Awards with five nominations, including Entertainer of the Year. All this success, on top of having a career that he loves, is almost too much to comprehend.
Chris' current collection of CMA awards totals seven.
Kenny Chesney Is Doing Smaller Venues in 2019
Now that KENNY CHESNEY has conquered stadiums, it's time to get small again.  Kinda.  He'll be doing coliseums and arenas on his Songs for the Saints 2019 Tour.
Quote, "Sometimes it's about stripping things back, and creating a different kind of experience.  I wanted 2019 on the road to get the music to the fans, right where they live, and as always, my team figured out exactly how to help me do that."
He announced the first round of cities and venues . . . and more details are on the way.  Hit up Kenny Chesney.com